The Good, Bad and Ugly of VD Advertising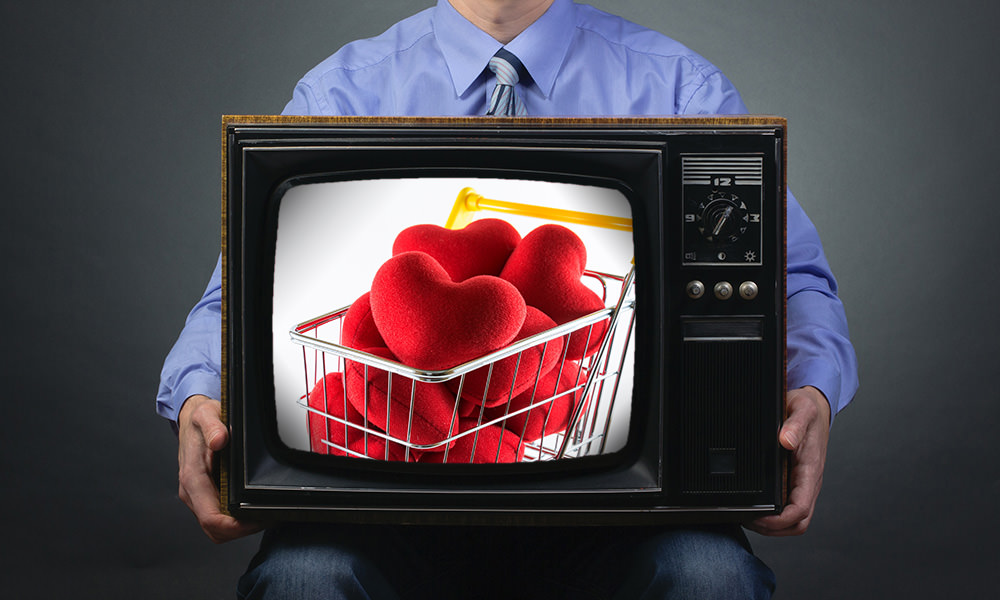 From pushing condoms to aggressively marketing the services of a divorce attorney, marketers have begun to recklessly exploit the theme of love.
The Beatles famously sang "money can't buy me love."
But that proposition is past its prime. These days, money can buy you anything, if you have the capacity to splurge. While our grandparents swapped expletives, when someone broke their hearts, these days, even break-ups don't happen without an exchange of gifts and the promise to stay friends forever.
That love can spring in the most unlikely of places, there is the story of a female cancer survivor in Vatika hair oil communication with a brave subtext – some people don't need hair to look beautiful; and Nestle Alpino's digital 'To Love Is to Share' campaign that tells the story of two people falling in love because of their common interest in a pet. Puppy love? Not quite. It may actually warm the cockles of your heart. Just as British Airways India's  "Go further to get closer" comes across as a very, believable story of a middle-class couple, who have no space for privacy, until they move out of the house on their maiden "foreign trip."
British telecom brand, Orange once launched a very cute interactive animation project, wherein they invited couples to submit their love story via Twitter using the hashtag #feedlovestories. Couples who used 160 characters to tell their story had it turned into an animation clip that could be watched on Orange's YouTube channel.
Move on to the mush-mush ones
Pizza Hut has wrapped OkCupid that, believe it or not, invites you to "date a pizza." All you have to do is send a wedding proposal to Pizza Hut on Instagram, Twitter or Vine and win free pizzas for life! Yaa, for life!
A PayPal campaign #poemgrams once asked tongue-tied people to custom order a love poem for their Valentine.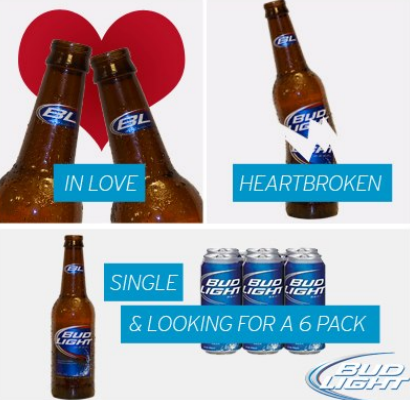 This year, on-demand car rental service Uber has rolled out a 'Romance on Demand' campaign, where you can request roses for your Valentine by selecting the  "rose" icon on the Uber app. A black car will arrive at the location that you SMS with chauffeur bearing a bunch of red roses. The catch? You'll pay for the roses because Uber is not picking up that tab!
Apparently, there is no dearth of cheeky campaigns, especially in the digital world.  Australian brand Ikea once offered a free crib for babies born exactly nine months after February 14, with a "delivery not included," post script. The campaign offended a few people, as the brand required the participants to submit a "no induced labour" proof.
An out of work, Michigan attorney once ran a reverse promo on VD – free divorce consultation to a couple with the best breakup story! American brewing company, Bud Light, used the same line but a wee bit more optimistically with a novel packaging design.
Then there was an M&C Saatchi campaign for a cooking oil brand with the tagline "Whose heart do you love?" with free samples of the product.
The most bizzarre one offered a trip to a sewage treatment plant, free condom delivery service, aphrosadiac popcorn and free change of  passwords (McAfee).
Obviously, VD is no longer just a "Hallmark Holiday" to be celebrated with greeting cards, chocolates and candy bars. Other products are also enthusiastically climbing the VD brandwagon.
Send us your thoughts on a  wackiest VD campaign, and who knows someone might actually run it, next year. Bingo!