Show, don't Tell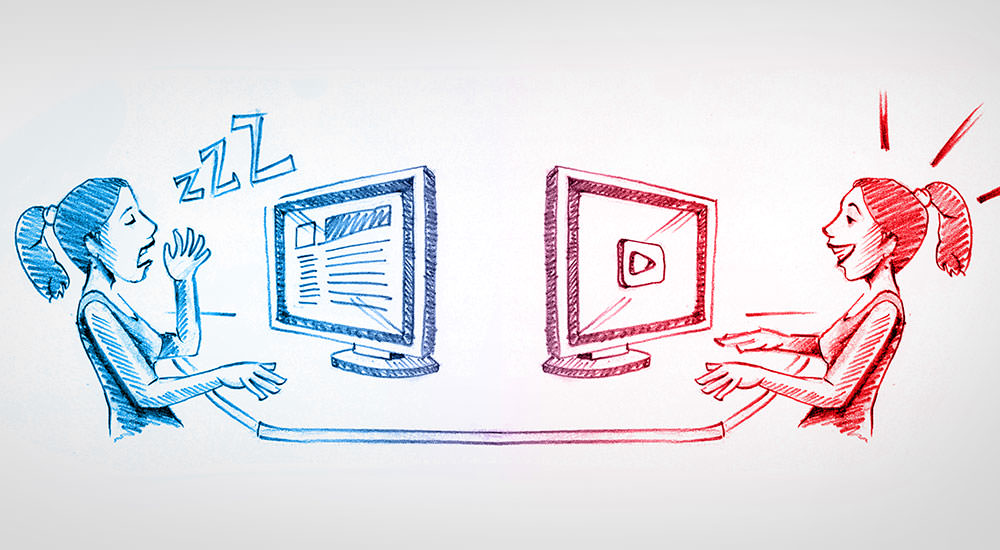 Consumers experience a brand through perception, visuals, imagery, emotions  and feelings – not so much with words
Has our medium, mode and language changed? Has the popularity of SMS and Twitter, made us skimpy with words? Is long copy becoming short, and the image by design becoming larger than life, dominating the space that was earlier occupied by copy in a print ad?
Lately, I've begun to see a big shift in the way marketers are communicating their brand. They have become thrifty with words and liberal with images. These days, market communication is all about visuals, demonstrations  and simplicity.
A case in point is Sony's MP3 player's video that talks about its winsome waterproof feature. Sony doesn't tell you about it. It shows you. It activates the Sony brand story. How by retailing the brand in a water bottle – go watch it. The proof of the pudding lies in eating it.
Nixon, the watch makers do a superb job of showing not telling. All their communications projects them as smart, sexy, contemporary, liberal and freethinking. It appends the watchmaker's story with a celebrity of grit and determination, who are not like anyone you know.
Another worthy example of a brand using video to tell a story is LIFX – a new smart phone enabled LED light bulb company and the video was the outcome of a Kickstarter campaign.
Apple used the same technique under Steve Jobs – showing brand loyalists how lovingly they craft their products. It fascinated them and they brought the bromide wrapping up with the clever line, "Not only is the outside beautiful, the whole thing is beautiful!"
What these companies are stealthily doing is taking their customers on a journey of product discover. Louis Vuitton does the same with its shoe story, evoking deep fascination for its products. What's more it promotes shoe-making as an intricate art, and the end product as an objet de désir. No words, only the craftsmanship and the passion that goes into crafting a flawless pair of shoes.
A lot of products (apparel, shoes, watches etc.) end up looking alike, unless the makers points out the differences. That's the job of a master story-teller – watch this video about naked, and famous denims, the world's most famous jeans – neon. The "wow" emotion is raised by the owner and it comes straight from the heart.
People love examples. They love action. Show them why your products are awesome. What do you do to make them different? How much passion do you infuse into your products? What makes them stand out? They will buy it.
Not convinced?
Here's a bit of science – our  brain processes visual information 60,000 times faster than text. So if you are able to grab 60 precious seconds of your prospect's attention at a trade show, say it visually because over 65 percent of people are visual learners.