Say it with a picture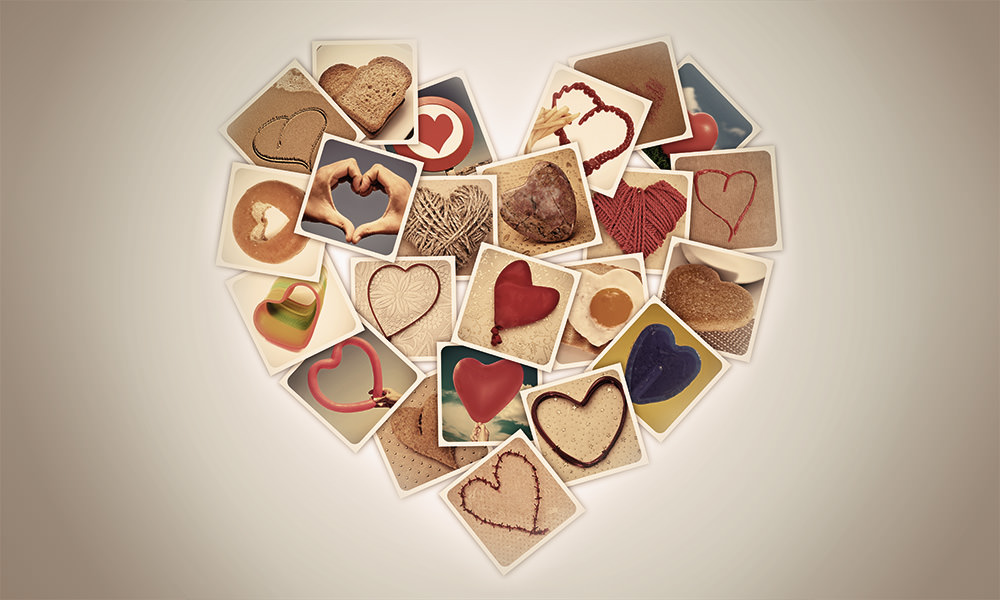 Thanks to Instagram and Pinterest, visual storytelling is the hottest new trend in the digitalscape.
Seeing is Believing.
Whether you want a toy, a home theatre system or a kanjivaram sari, you would definitely like to see it before you buy. Digital technology answers that need. You can now come up with product catalogue that showcase everything, even convey the touch and feel. However, consumers don't have the time to browse through websites of each and every brand to see what is new. This is where the Facebook-owned app Instagram has come into the picture. Instagram has made available 512 x 512 visuals with appropriate filters and smart hash tagged captions.
Visual storytelling is something most marketers adopt today in order to emphasize their presence on the digital medium. Instagram has paved the way for many brands to reach out to their customers at any point of time, via their mobile phones. Several brands such as Gucci, Starbucks, Red Bull, Burberry, Kingfisher World, Tanishq, India Circus and also fashion designers such as Tarun Tahiliani and Sabyasachi Mukherjee have resorted to this app to promote their collections and enhance their visibility.
The success and popularity of Instagram has proved that the app is not just a fad. It has millions of active users across the world. It also offers an excellent platform for brands to run interesting campaigns. In case you are wondering where to start, have a look at how these brands have been using this platform to their advantage.
Puma: Puma has adopted this app to let its customers find out the awesome places their shoes can take them to. The company has started sending  influential Instagrammer=shutterbugs (those who have over 100,000 followers) to 'strictly by invitation' entry kind of fashion events to click pictures. A lucky few go to Abu Dhabi on all-inclusive trips in order to capture the Volvo Ocean Race on camera. While Puma doesn't actually boast of a huge fan following, this tactic has made sure that it's pictures get seen by many.
Red Bull: In order to engage its high octane-loving fans, Red Bull has traditions like Flying Fridays and the routine of posting a "daily awesome" photos. Apart from engaging followers with its own content, Red Bull also makes it a point to "Like" the photos of other users especially if they illustrate the idea of "getting wings".
Starbucks: Starbucks offers a few product shots and gives the viewers an insight into what happens behind the scenes. It puts up images of the company's headquarters as well as the shops where the coffee is brewed.
Lancome India: With the help of its advertising agency, MindShift Interactive, Lancome ran a successful social media campaign for its new product "Dreamtone." The focus is as much on Instagram, as on the hashtag created for the purpose, #GoNoFilter. The idea is to inspire target audience that is not active on Facebook, yet love to take selfies, share these on Instagram. They also came up with an offline 7 day Photo Challenge in Delhi and Mumbai. The challenge was to shoot pictures of beautiful things that inspired them and post these without the use of any filters. The winners got a chance to take part in the campaign.
Ford Fiesta: Ford also embraced Instagram in order to promote its new Fiesta. The weekly photo challenge that it ran on Instagram required users to upload pictures along with hashtags that emphasized win-win features of Fiesta. Next they took this activity to their Facebook page and hosted their content within their hub.
Beats by Dre: Through their Instagram presence, Beats by Dre proved to the world that their brand is not just limited to headphones. They used some excellent visuals on Instagram to give their fans an insight into their behind-the-scene activities. They also included a clutch of short videos, threw in a few celebrity photos and commentaries on current events such as the World Cup.
Nike: Nike's feeds are full of motivational images where people are captured doing extraordinary things. The brand has connected in a unique way with its audience through all social media platforms. It is one of those brands that have the most number of followers. It takes efforts to understand the behaviors of its audience and upload content that successfully engages them.
All said and done, brands have started using visual marketing in a powerful way. Any thoughts?