Personalized Content = Better User Experience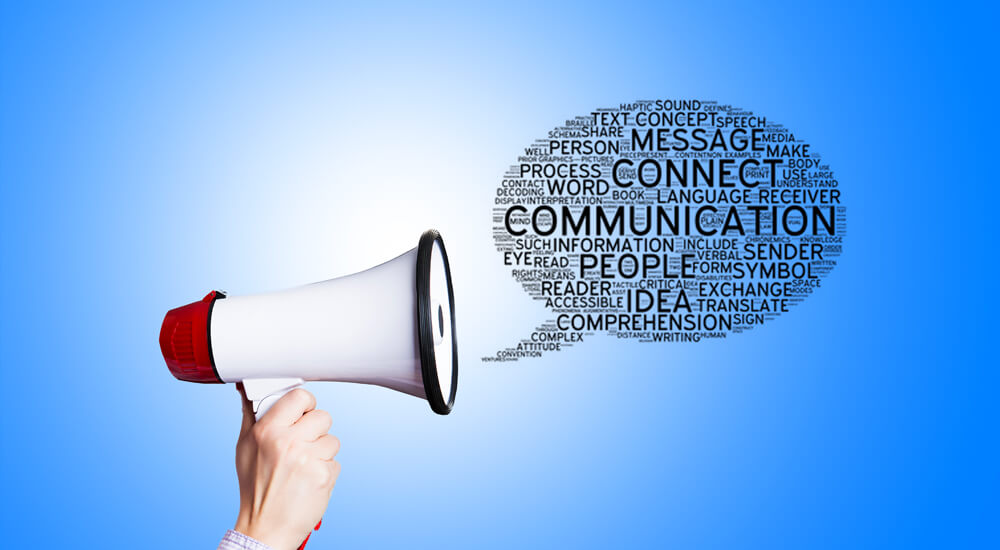 The Why and How of Personalized Content Marketing
Does your stylist or barber greet you by your name?
Is there a sandwich shop you regularly visit where your usual order comes to your table, the way you want it, much before you even think of ordering it?
Such services definitely make you feel great, for they come with a special personalized touch.
While personalized service was limited  to local business a few years ago, today it can be provided to all your online customers; thanks to Big Data. This makes it possible for you to know the internet behavior, likes and dislikes of all the visitors who visit your website. Accordingly, you can customize their experience on your site.
Personalization is a hottest digital marketing trend of today. As per the "email marketing  in 2020" report of Litmus, 20 email marketing experts are of the opinion that it is personalization that is going to determine the success of email marketing in days to come.
Why Should Marketers Think of Personalization?
The only aspect that can give a competitive advantage to a brand is personalization. Brands have to deliver user experiences that are tailored right down to the individual level. The value that you can provide to your consumers by understanding their needs and catering to them is absolutely enormous.
Let us take an example of a brand that used personalization to achieve success -Coca Cola! You may have seen or at least heard of the "Share a Coke" campaign? The campaign gave an opportunity to everyone to personalize their Coke. The sides of the Coke bottles were printed with about 150 names that were popular in Australia. Customers went crazy and it was just Coke for everyone. The campaign went absolutely viral all over the world.
Reading their names on the Coke bottles made the customers feel absolutely special. Coke never tracked the online behavior of its target audience; nor did it look at any of those vanity metrics. All it did was target something that seemed most important to its audience – and that was their name!
Personalization in Content Marketing
Personalization need not be limited to advertising campaigns. It can be used for content marketing too. People all over the world, look for content on the internet. However, the kind of content they look for differs from person to person. If you wish to personalize your content marketing you have to understand what each visitor to your website is looking for and deliver it the way they want.
Sample a few examples:
Spotify: Spotify is a digital music website that gives you access to millions of songs of different genres. It suggests albums to its members based on the kind of music they have listened to earlier. This makes it easier for listeners to find their kind of music. The result is that they visit Spotify every time they feel like listening to music.
Pandora: Pandora, the internet radio, goes one step ahead in offering its users their own personal radio stations. This can be a playlist that includes songs by your favorite artist or it could include songs that you have liked by indicating a 'Thumbs Up." Thus, Pandora makes its recommendations very relevant and personalized.
Amazon: When it comes to personalizing content, Amazon sure is one of the best. As an Amazon user, whenever you visit the home page of the site, you will see that it is completely personalized for you. You will be able to see your past purchases, viewing history and the ratings that you have given previously for various products, buyers or sellers. You will also see the products you may like under the section that says "Recommendations for you."
A similar tactic has been used by Netflix too. The website now shows films viewed by users in the past, recommended films, as well as popular films.
Facebook: Facebook adopts a different type of content personalization. The Newsfeed that you see is like your personalized newspaper. The updates that you see from your friends, the suggested events, the news articles from your region and the ads that you see are all personalized for you. While paying for a Facebook ad, it is better you enter details such as the age, gender, education, geographical location and interests of your target buyers so that you can target the right audience in a relevant and effective way.
Paramore: Paramore is a merchandise store of an American rock band which uses the geographical location of its visitors to direct them to the relevant pages. This way, the visitors can see the products that are available in their country with prices appearing in their national currency.
Hipmunk: Hipmunk is a travel booking site that provides all the information a traveler would ever need. Their blog posts are a treasure house of information for people who wish to visit different countries. Their strategy is very simple: Understand the demographics and provide information.
Pepsi MAX: Pepsi Max, the multinational soft drink manufacturer, launched a campaign to find out from its customers why the preferred Pepsi Max over Coke. The customers were asked to share pictures on social media and also on a mini-site that was created especially to promote this campaign. Numerous prizes were announced for the best entries, one of which included a full year's supply of Pepsi Max, absolutely free. It is of no surprise that the campaign was a huge hit. They received more than 7000 entries for the contest and the number of visitors to the website crossed 50,000. Through this personalized campaign, Pepsi Max engaged its customers, big time.
Creating a Personalized Content Marketing Strategy
Before creating personalized content marketing strategy, it is important for marketers to understand what seems relevant and interesting to the consumers. The content that needs to be created should be based on these interests and relevance. The content has to be informative and highly engaging.
To make the content reach the target audience, it has to be distributed through social media and may be paid search. You should make it easy for your consumers to post comments on your content. This will help you measure the performance of your content and improve upon it.
Personalization of content is all about how well you understand your customers. If the people who read your content feel that it addresses their interests and requirements, they will feel cared for.
When it comes to personalized content marketing, you need to make sure you walk that extra mile towards satisfying your customers. This is the only thing that can help you enjoy that competitive edge; else your content may end up becoming plain white noise!