Mission Accomplished with Mission Control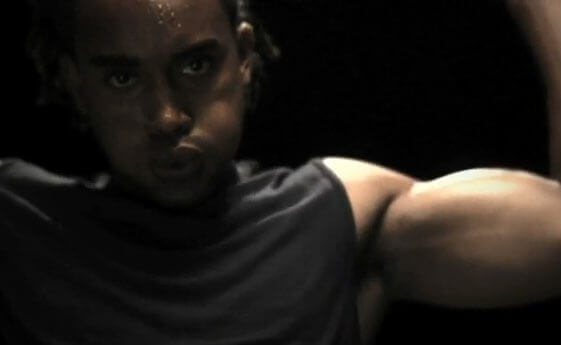 For a change, this brand LISTENS not TALKS to the consumer
Have you watched PepsiCo's new campaign for Gatorade, the energy drink brand?
It talks about a Mission Control Centre – not virtual but real – that processes realms of information from conversations about the brand teased out from all major social networking platforms. Mission Control staff then packs it into nuggets of consumer intelligence that the world's biggest cola company can use to improve its offering; engage audience and inform subsequent campaigns – thus managing to position itself as a responsive brand that LISTENS — not TALKS to its youth audience.
Gimmickry?
No way.
Launched in April, Gatorade's Mission Control team, under Robb O'Hagan has till date held 2,000 one-on-ones with consumers waylaid at random spots and managed 1.2 million likes on Facebook, five months ahead of schedule.
Goal, defined
If the goal of this project, as the company proclaimed was to "take the largest sports brand in the world and turn it into the largest participatory brand in the world," – statistically that mission appears to have been achieved.
The challenge
The last couple of years have undoubtedly been really challenging for Gatorade. Sales plummeted with increasing competition from rival brands and reports about health risks associated with the drink brand. Thus even after picking up the tab for 12 of Team USA's finest athletes, Brand G got unceremoniously knocked out from the 2012 Olympics.
One year down the line, G managers are ready to breathe new life into the uber cool brand and how!
Enter Mission Control
Mission Control monitors social-media posts about G Brand, round-the-clock. For instance, if someone happens to mention it on Twitter or Facebook, the message pops up on a giant screen at Mission Control. If it's a negative comment – say, someone draws attention to the drink's fructose overload – Mission Control will attempt to diffuse that crisis by posting a message with evidence to the contrary.
In addition, the team tracks all customer behaviour – who clicks ads on the G site, how long they choose to stay there and do what – and within 24 hours, produce their report for G Brand managers. Best of all, the brand managers don't sleep on those Mission Control reports. They use those insights to revise the next banner ad and re-visit the whole content strategy.
Retrospect
PepsiCo claims that with this new initiative, Gatorade has been able to increase consumer engagement on social media 250% and reduce exit rate from 25% to 9%. The Mission Control strategy was also used with the campaign featuring rap singer David Banner and created a huge buzz! This was followed by another effort during the Super Bowl series for the new Gatorade G Series Pro.
The Outcome?
In just two weeks, the G campaign has generated over 11 million social impressions, 1,400 photo submissions, 15,000 uses of #WinFromWithin, 38,000 interactions within brand channels, 81,365 new Facebook fans, 4,015 new Twitter followers and 5,050 new Instagram followers.
Down the road
Here is a market communication that doesn't show case sexy attributes of a brand. But talks about their investment in a new technology that LISTENS, not TALKS down to the youth customer.
That's a huge leap ahead for consumer empowerment.