Media Games that Political Parties Play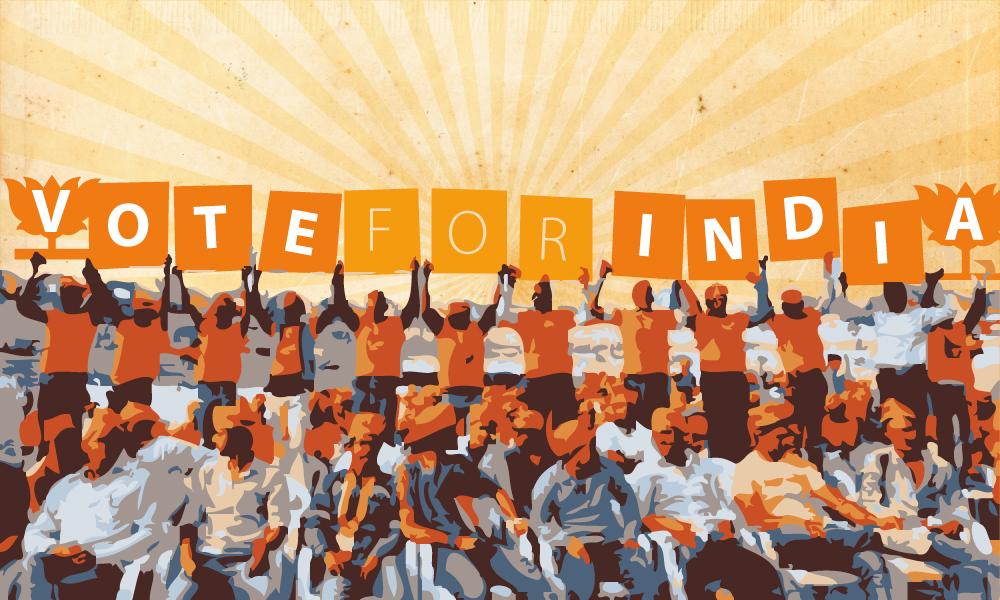 Thanks to the popularity of social media, our bevy of politicians, who once donned khadi kurtas and starched Gandhi topis have now turned internet-savvy
From running Smart Alecy jingles on radio to crafting kick-ass spoofs on TV to making regular posts on Facebook, Twitter or Google Hangouts; to appropriating an official channel on YouTube – our politicians have certainly sauntered a long way from the staid handouts, neon-lit billboards and life-size cut-outs, that were earlier the order of the day!
Narendra Modi has his presence firmly rooted on the Android platform. A mobile game dubbed 'Modi run' is available on Google Play store. Based on the classic 'Mario' series, the prime ministerial aspirant is seen in it somersaulting over obstacles and grabbing diamonds at progressive stages, named after Indian states. Another clip on 'What's App' shows his animated version jiving away, sporting a tiger mask, while thumping his hairy chest and twisting his mustache (I can't recall whether he has one) while lip-syncing to a popular 60s Bollywood number (I can't recall that one either). Another version, 'Kursi cricket' asks the gamer to choose between Arvind Kejriwal, Rahul Gandhi and Narendra Modi. The user's score adds to the kitty of the chosen political character!
On radio, Red FM plays Dabaake Baja for the Election Commission of India, asking voters to come out in masse, when they actually don't need any such encouragement. The OOH version had DDB Mudra Max installing huge hoardings with digital LED pledge-meters that flashed the number of people who pledged in to vote. The statistic changed in real-time based on the alerts received via SMS, phone calls, Facebook, and tablets.
Search engine giant, Google did its bit by scheduling weekly hangouts with politicians, as a viable, online alternative to public meetings, campaign trails, rallies and press conferences held on dusty roads, under the scorching sun.
Google also created an election hub that featured a "Pledge to Vote" interactive map, while Facebook introduced 'I'm a voter' campaign where users over
the age of 18 see an alert flash on the News Feed on their mobile sets, reminding them about their responsibility as citizens of the world's second largest democracy.
The best in the series was the HUL campaign that has been running since 2 April 2014. Credited to Ogilvy's Piyush Pandey and Lowe's R Balki, the film is set in a Consulate of the United States of America in India. A woman grills a fidgety visa applicant. From his form, the woman discovers that he is headed to Boston University on 12 April. She reminds him that it's the voting day in India. He shrugs his shoulders and quips, "One vote less, won't make a difference." Irked by his nonchalance, she retorts, "If you cannot make a difference to your country, what difference will you make to another? Why should they have you?"
The boy has a hangdog look.
Then there is the adhesive brand Fevicol's Crazy Chairs TVC that goes pat with its proposition of 'strong bonding.' Delivered with a touch of rustic humor, the film opens with a carpenter showing off the chairs he's created for various party leaders to a tea vendor. Each chair is stamped with the party symbol. The tea vendor is impressed with the work but asks he use Fevicol so the chair at least lasts for a full term!
Absolutely right, else any voting would be akin to running a fool's errand!