Live Streaming – The Present and Future of Social Media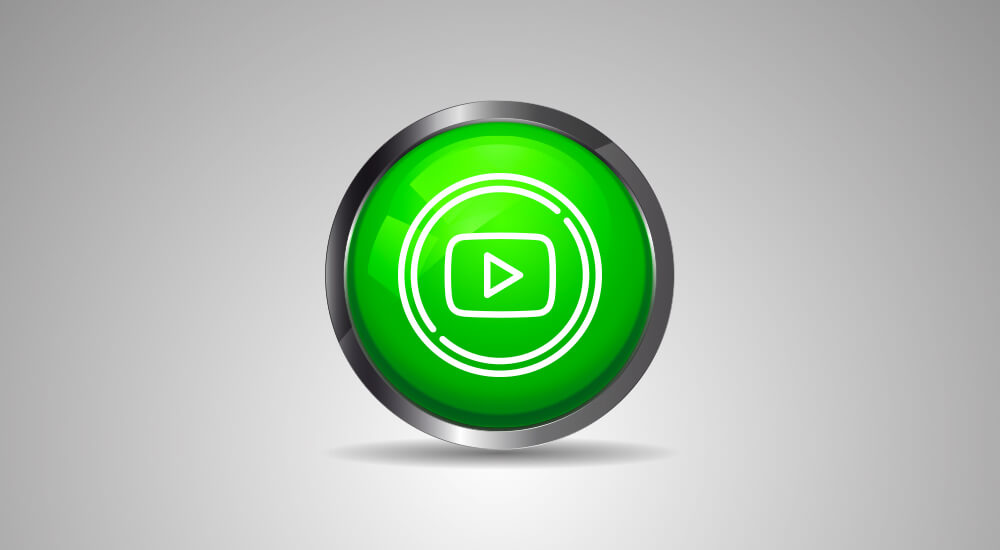 Scripted and episodic content are a thing of the past. Live videos and live ads are the in thing on Social media today. They have been helping many achieve amazing results so far.
Brands and advertising agencies can make the most out of live streaming that helps them interact with their viewers in real time. Not only would this impromptu engagement make them seem genuine, it will also promote loyalty among their customers by increasing their reliability and trustworthiness. More than anything else, it provides that much needed human touch.
Advertisers can use live commercials to enhance the curiosity of their audience before the spot actually airs. This kind of tactic can assure maximum number of views for your ads by instigating the fear of missing out on something in the minds of your viewers.
Live streaming works more or less in the same way as any live awards show or the Super Bowl. Not only will it help create anticipation in the minds of your audience, it will also enable you to foresee the kind of excitement your ad will receive, whenever it is aired. The way live video has been growing in the social sphere, you can rest assured that any unplanned moments or even glitches in your event would be accepted and even embraced by your target audience without any issues.
Here are a few of the best live broadcasts that can help shake your nerves before you jump the bandwagon of live videos:
Facebook came up with a live video campaign to promote Facebook live, which was its top priority. The creative team at the social media platform compiled videos that were actually shot by Facebook users on their phones, using Facebook live. The aim of this series of quirky vignettes was to show the world, what the product was all about.
Each video started with a count down from 3 to 1 and showed a live moment that had been mined from the many live videos that Facebook users have published. Where one showed a little boy bracing for his haircut, there was another that revealed a dog in a teddy bear outfit springing up from a heap of stuffed animals, as a surprise gift. The screen was then adorned with many emoji's and comments from friends.
Snickers decided to tease its audience by using Adam Driver's live appearance, while Tide combined the appearance of Terry Bradshaw, the sports newscaster on live TV along with a commercial that was pre-recorded. While the stain on Terry's shirt caught everybody's attention, the ad showed him cleaning his shirt using Tide.
Hyundai made its live ad an emotional moment by filming deployed soldiers watching the Super Bowl live event and then airing it just after the final play, so as to reunite them with their families.
Although Buzz feed had no products or services to sell, it used its live video to grab the attention of its viewers. The 45 minute live video showed two people putting rubber bands on a watermelon, one after the other, to find out how many would go into it, before it would burst. By piquing the curiosity of its viewers and escalating their tension, it managed to attract more than 807,000 viewers.
It is the visuals of Dunkin Donuts that make its products sell. Hence, the brand decided to put up its live streaming video on the sweets-heavy Valentine's Day. The video was about how the brand comes up with its new products and creations in its 'test-kitchen'. It ended with the creation of a huge wedding cake, which was donut-themed. The video managed to attract more than 36,000 viewers who decided to actually watch the making of a cake instead of watching their usual news or sports channel.
New York's Metropolitan Museum of Art also made use of Facebook Live a couple of times. First the videos were about its live openings and informal tours. However, it soon graduated to offer previews of its exhibition. A live broadcast of 4 days before the opening of the exhibition helped the museum gain about 52,000 views along with 1,200 shares.
Snickers streamed about 36 hours of live video on its Facebook page and website, just before the Snickers' live Super Bowl premiere. The brand spent a lot of money on digital ads to promote its live stream effort. Nevertheless, the result was totally worth it, is what the brand believes.
Going live on video can be scary and even intimidating. The camera might wiggle… you might mess up things… many things can go wrong. Here are a few things you need to make sure before you go live:
Make sure you have a high-speed internet connection and be as close to the Wi-Fi Signal as possible
Interact with your viewers as much as possible. You could even open a live-chat window and answer the questions of your viewers once you are done.
Plan up things well and check if the lighting and sound conditions are good before going live. The place should be free of distractions.
Do a test run at the venue to check your cameras, microphones and other equipment.
Make sure you let your viewers know when your broadcast is scheduled and how they can access your stream.
Promote your broadcast on the right social media platforms through the right marketing strategies.
Seldom do live broadcasts go as expected. Nevertheless, a bit of preparation can help you produce a successful live stream and achieve the desired results.
Hopefully, this should have inspired you to plan your next live streaming event. Video, as a form of online content, is here to stay for a long period of time. Nevertheless, the quicker you are in adapting this trend, the further ahead you will be from your competitors.
So, give live streaming a thought and try and include some unfiltered content along with a few in-the-moment snapshots in your content strategy. Litmus can help you with a few exciting and personal ways to create your live videos.