Let's Get Going With SMM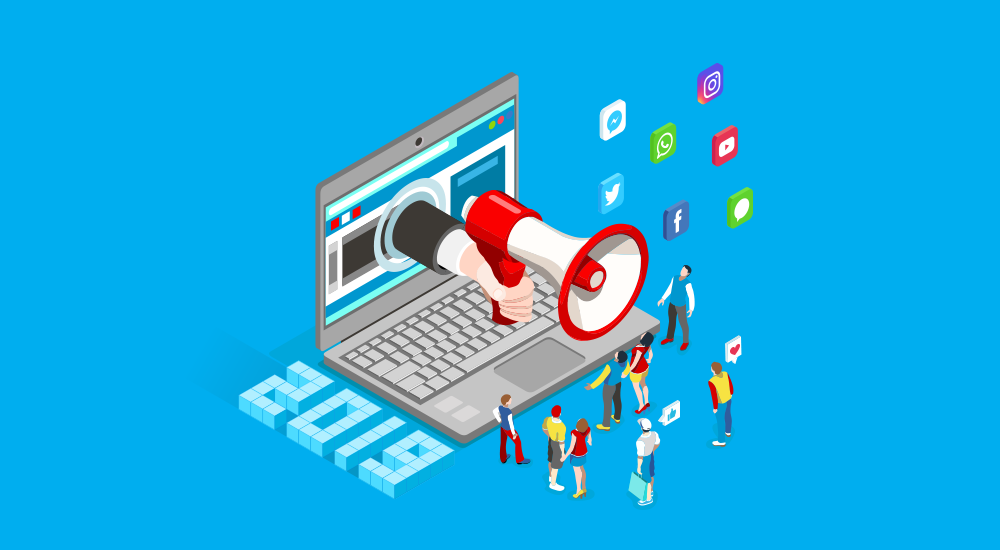 …Here's Your Social Media Marketing Guide for 2019
Very soon days will sprint past December 2018, and stride into January 2019.
A decade would come to a win. It's time to recap of the big trends of the decade and how it shaped up brand communication – the clever use of AI, ML and chatbots. All the old rules of the game are being re-written. Technology is defining creativity, but that doesn't mean all the ad gurus are going to be thrown out of their jobs!
For all we know and care, their briefs are becoming tougher.
Here is what you can do to prepare yourself for the creative challenges of the next fiscal year.
Begin to audit 2018's social media performance
The beauty of the medium is the humongous amount of data it produces. Study that data and draw your inferences. Look carefully at the metrics from each social channel that your brand has used, or failed at using, and determined whether it had delivered in terms of brand recall, leads, driven traffic to your website, increased your followers, made sales conversions. Use these actionable insights to tweak your social media strategy for 2019, and shift your budgets, accordingly.
Define your SMM objectives for 2019
We all know that social media delivers ROI, even on small spends. Just pull from 2018's results to set strategic goals for 2019 – in terms of annual, quarterly goals, etc.
"Otherwise, your social media marketing efforts will be worth nothing," warn experts.
Profile your consumer
Who are your targeting? Where does this demographical group hang out on social media, what content do they actively engage with?
Ideally, you should attempt to profile each sub-group within this large, heterogeneous group, to gain a clearer understanding of customers. "Nearly, 90% of companies that use social media, do that," says one wag. This kind of profiling will inform all your content decisions, campaign strategies, engagement models and more.
Identify the platforms that most suit your goal realization
The thumb rule of the game is that FB is most suitable for B2C kind of communications. LinkedIn for B2B, Twitter for any kind of political messaging and Instagram for brands but these rules can at times be broken to disrupt the ideas market. But generally, each social media platform serves a specific purpose, which must align with your brand purpose, suggests one expert.
Organic or Inorganic?
Further at this point, it would also be worthwhile to determine what proportion of your SMM budget you would like to set aside for organic or inorganic (paid) promotions, so that you have an ideal combination of both. For starters, new brands should focus more on organic and as they build a recall, they can gradually increase the proportion of the inorganic spends.
Snoop on your competition
Before you roll out your SMM campaigns, you must absolutely study the competition. What route are they taking? Is there brand communication serious? Laced with humor? What is working or not working for them?
Keep a close eye on your competition's social profiles in order to stay ahead on the learning curve.
Finally, don't forget to track your SMM metrics
If something is not working, there is always room for course correction. Regularly studying your SMM metrics will keep you on course. You will know whether your marketing efforts are paying or not.
"Your Social Media Marketing Strategy should provide you the relevant Social Media ROI. This is what matters at the end of the day," says one expert.
Have you decided on the SMM budget for 2019?
If not, there are several things to bear in mind, while allocating your resources
With SMM in particular, you have to take into account every kind of foreseen and unforeseen expenditure while drawing up a budget – channel expenses, personnel expenses (would you need a dedicated content writer, a graphics person, or can these roles be outsourced?), software expenses (Mailchimp, Buffer or Benchmark – what tools would you require to schedule your SMM posts), also what tools would you need to dig up the analytical reports, as most such tools are subscription-based. You may also need a manager to monitor the posts. Organic-Inorganic ratio is also an important consideration.
"If you want to leverage social ads throughout your strategy, then be sure to build that into your budget. If not, then you'll probably be relying on organic reach, which means more budget spent on labor. Be sure to incorporate that into the budget as well," says Guido Bartolacci, the author of What to Consider While Building Your Marketing Budget for 2019 on New Breed+.