Knock Down the Ceiling and the Walls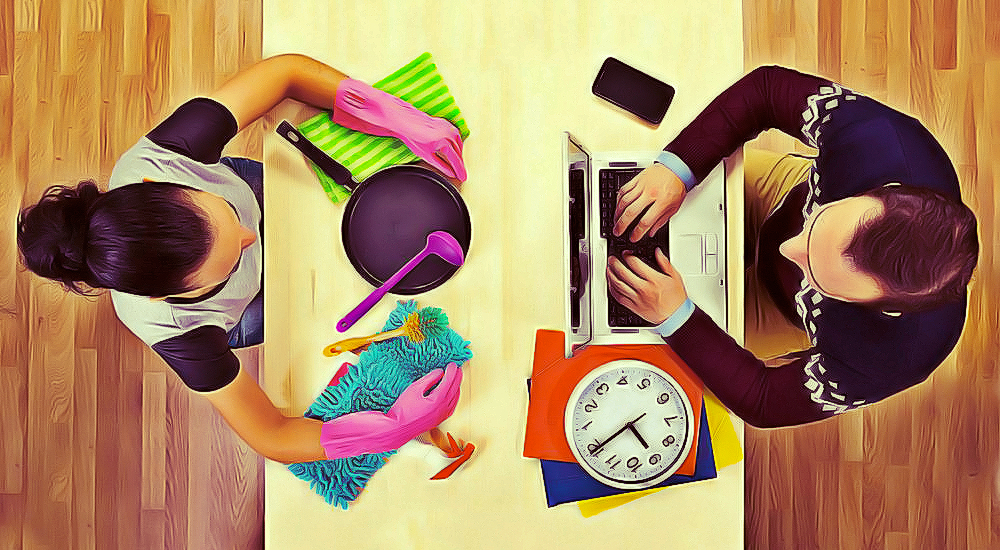 Media can play a big role in countering stifling stereotypes
My surgeon friend Purnima Doshi often tells me that people mistake her for someone else. Some approached her directly and told her that she doesn't really look like a surgeon. A middle-aged man in an ill-fitting suit with a receding hairline is what people think of when they hear the word surgeon. They cannot relate to young women, who wear make-up and high heels to the image they have in mind. It is easier for them to associate women like Purnima Doshi, with jobs in fashion, hospitality, education even nursing line – but surgeon?
Blame it on years of conditioning.
She is a model, which implies she smokes…..
She is an Indian…. So she must be riding elephants to school! (Really???)
He has no money, so what does he know about backpacking?
Such stereotypes don't really fly out of thin air. They have a solid statistical base. Nielsen-India once ran a Nihar Naturals #IAmCapable survey that among other things revealed:
– Sixty nine per cent men accept the fact that they judge women by their looks
–  Surprisingly, 70 per cent of such judgments come from their trusted circle of friends and family
–  Working women rather than housewives are subject to such judgments, say 72 per cent women respondents
– Such judgments kill career prospects for 64 per cent women, who are unable to realize their true potential.
Everything in this world runs on presumptions. There are reservations for everything, so much so that it's become well nigh impossible to look at any one with an open mind, while understanding and accepting their differences. It is high time we shrug off our prejudices and looked at the world with an un-blinkered vision.
Fashion-conscious divas are being normalized by Sonia Singh, a mother from Tasmania in Australia. She makes use of eucalyptus oil and nail polish remover to clean up the faces of plastic dolls and take off the eye shadows and heavy lipstick tints. This adds a childish innocence which is very much needed in these toys. The movement has travelled far and wide as consumers realize the ill-effects of over-sexualized body imagery promoted by doll-making companies to mass-market their products. Here are more such examples:
The "Strong Is the New Pretty" photo series: This is a photo series created by Kate Parker of her two daughters during their play sessions, enjoying rollerblading, races and more. The series challenges the notion that girls cannot be sporty.
Always #Like Girl: This TV commercial by Always also challenges the notion that doing anything "like a girl" is an insult to your efforts.
Verizon "Inspire Her Mind": By highlighting the fact that "66% percent of adolescent girls enjoy math and sciences, yet only 18% of engineers are females," this advertisement shows the powerful impact words can have on our daughters.
"The Real Africa: Fight the Stereotype": A social media campaign that drives home the message that:
– "Africa is not a country"
– "Africans need not be saved"
– "Africans do not all look alike"
– "I don't speak 'African' because 'African' is not a language"
– "Africa is not a land filled with diseases"
"Hatke" Campaign by TrulyMadly.com: TrulyMadly.com, a match making website met many people in Delhi to question how they defy stereotypes.
"You Can Make It" of Pot Noodles: A skinny man is shown training in musty gyms, while preparing for a boxing match. While the audience is left to think that he is hoping to become a champion, the ad shows him as the sexy round card holder instead.
The "Soundarya Radiance Cream" ad of Forest Essentials, Luxury Ayurveda: This shows a princess getting ready after she wakes up. While we have different thoughts of what is going to happen next, she takes her father's blessings to go fight in a war. Her just-out-of-bed hair adds that natural touch to this commercial!
Fact is there is no such entity called "the perfect human being." Whether you like it or not, reality lies somewhere in between on the perfection scale.