In times of Coronavirus, how should brands do crisis communication?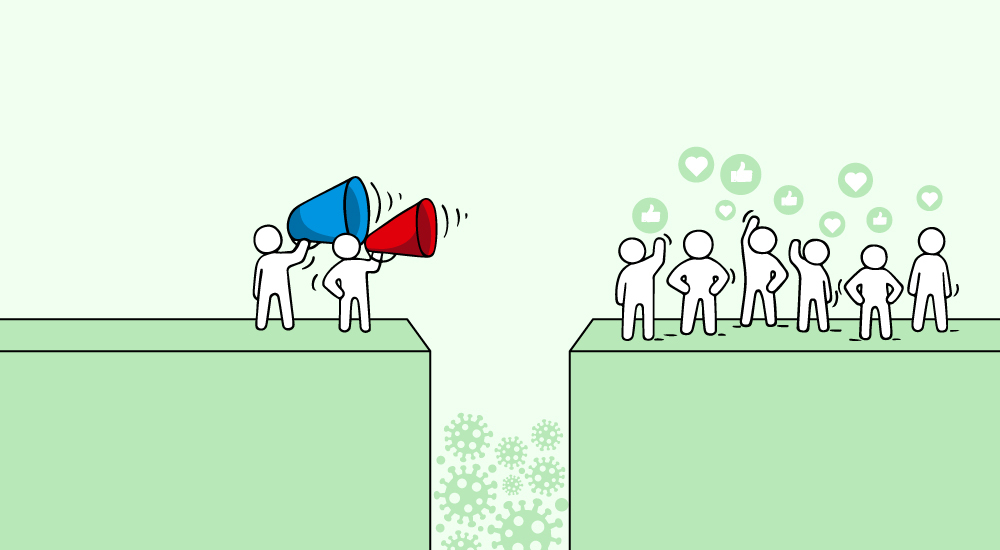 Crisis Management during a Pandemic
You may have dealt with a fire, a PR fiasco or cycles of economic slowdowns in the past – but a pandemic of the scale of Coronavirus19?
Unforeseen.Unprecedented.Global. A disaster no one saw coming.
Everywhere, businesses, big, medium or small have been brought to a grinding halt. From CEOs to the peons, all has been asked to cool their heels at home by their governments, because for the first time in the history of mankind – an unseen virus has put health ahead of business.
The scale of the business catastrophe
Depleted, fragmented, worried and distracted, home-based workforce has collapsed business processes and torn well-established supply chains to shreds in a matter of a few days. Except for essential services, there is no movement of any human or goods. No product or services are being manufactured, delivered or distributed.
At a time like this, the one question that is dogging every business owner is – how long is this nightmare going to last and in the interim how should we keep our consumers engaged? The answer is crisis management.
This begs the question: what should be the contours of this crisis handling? The following tips should help your crisis management planning efforts.
Come up with a crisis management strategy
Such is the present situation, that the only channel of communication available to companies to talk to their consumers is the digital channel. If you have chosen to keep at least this channel open for interacting with your customer, there is a fat, big chance that as soon as conditions normalise, you can rush back into the market to reclaim your share of the wallet. That is the hope we are all surviving on.
Up your digital communications
As the internet is an intricate web of channels – all of which can be used to reach your quarantined consumer – social media, email, texting, apps, video etc., make extensive, strategic use of this channel. Fortunately for all of us, it's also the cheapest medium that you can easily manage from home.
Going forward, don't think of reducing your marketing spends – just optimise it
This is the time to make every penny count. Take careful stock of your existing advertising spends and re-think your allocation to various channels – perhaps reduce outdoor and TV in favour of digital? We are anyways likely to see this shift happening over the coming months. This is exactly what has happened in China.
"Brands in China have maintained connections – and sales –throughout the COVID-19 outbreak by switching their marketing messages and their media mix in ways that provide lessons for brands in other countries," says a recent advisory from The World Advertising Research Center (WARC), whose avowed mission is to "save the world from ineffective marketing."
A just-released Gartner report from China reveals that "online (has) shot up 20% as people confined themselves to their homes. Social networking continued to be people's favourite activity, but there were surges in time spent on mobile gaming (up 44% between January and February 2020), watching short videos (up 14%), and reading news and other information (up 14%)."
In the coming few months, smart companies would shift all their marketing efforts online, where customers are now going to be present most of the time.
Recommended: Ideas to Improve Your Brand's Communication Strategy
Make extensive use of video marketing
Sportswear brands are promoting in-home exercise content. E-learning brands have gone aggressive with their course content. Quick to catch on the noticeable trend, Nike started posting workouts and picked up 346,000 followers and 2 million likes in a just a few weeks, reveals the WARC report. Nike has dropped the subscription fee for its NTC Premium service, which includes Nike App, the Nike Running Club (NRC) app, the Nike Training Club (NTC) app, social channels, nike and its "Trained" podcast.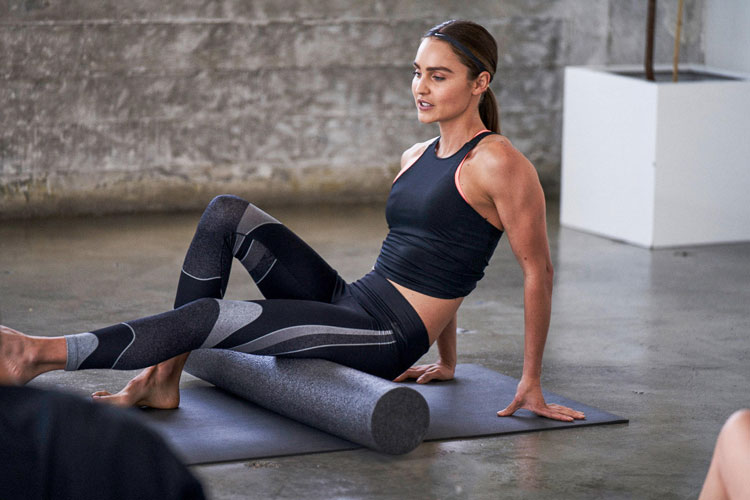 Nike Master Trainer Kirsty Godso leads several of the workouts within the Nike Training Club app.
While sitting at home, start watch tutorials on SEO techniques
Digital marketing is still an evolving field. Almost daily, there is rich and new content being posted on digital marketing on YouTube. Experts sitting at home are holding webinars etc. – totally free-of-cost for those who wish to make constructive use of their time. Learn from the pundits how to maximise your post reach, get likes, and make optimum use of your digital media spends.
Andrea Paul, Director of Research at Kustomer recently hosted a webinar on CX Lessons You Can Learn From DTC Brands During COVID-19 and received an overwhelming response.
Rishi Gangoli, an online business consultant is conducting a webinar on 'How to create your website in one hour' that anyone can register for, for free, here.
Show empathy. Build trust.
Trust and empathy must be part of any crisis management planning.
Buffer, a popular software app for managing social media accounts, came up with this great line in its post COVID-19: Social Media Management in Times of Crisis, "This isn't a marketing opportunity. Brands shouldn't be looking at the COVID-19 pandemic as something to capitalize on."
"Although the form it takes in the West will be different, the need to immediately express solidarity and support will be the same," said Gartner analyst Danielle Bailey.
Recommended: Do I need to hire a Professional Branding Agency?
Personalize
Express your empathy through personalized emails and messages. Tell your customer that you care. Send out emails signed by the company's top brass, such as VPs, CEOs and CXOs. Post-crisis, Uber – the app based ride, sent out messages signed by Pradeep Parameswarann, Head of Rides Uber, India SA – offering assurances that the top brass is involved with the crisis. They have also come up with a plan for transporting essential services.
Even as you leverage your data to personalize messages and retain customers, don't forget that this is an opportunity to widen your customer database. Customers stuck at home are regularly checking their accounts for updates. Engage them in forums and group discussions, both about the unfolding situation and your industry.
Trigger discussions on specific topics and keep the communication flowing with strategic input from your brand management team. Reassure consumers that you will remain in touch. This will enhance your visibility and position your brand strongly, post-crisis.
Heard of the 'Lipstick Effect'?
According to this theory, when faced with crisis, consumers begin to spend heavily on cosmetics and music in order to pull up their sagging spirits. If you imagined that COVID19 scare would have thrown all entertainment, event management and hospitality companies out of gear, think again.
Book My Show has arranged for artists to work from home relaying their performance through digital channels including in-app personalized messages – to mobiles and other devices.

Do anything but disengage….
The worst thing a brand can do during a crisis is to chicken out of the market. Voice your message carefully. Say, "Services are temporarily unavailable. We will stay in touch." rather than saying, "All services are suspended until further notice."
LitmusBranding is also at your service. Call +91 99984 12378‬ or write to us.‬‬‬