Importance of Mapping Customer Journey for your Brand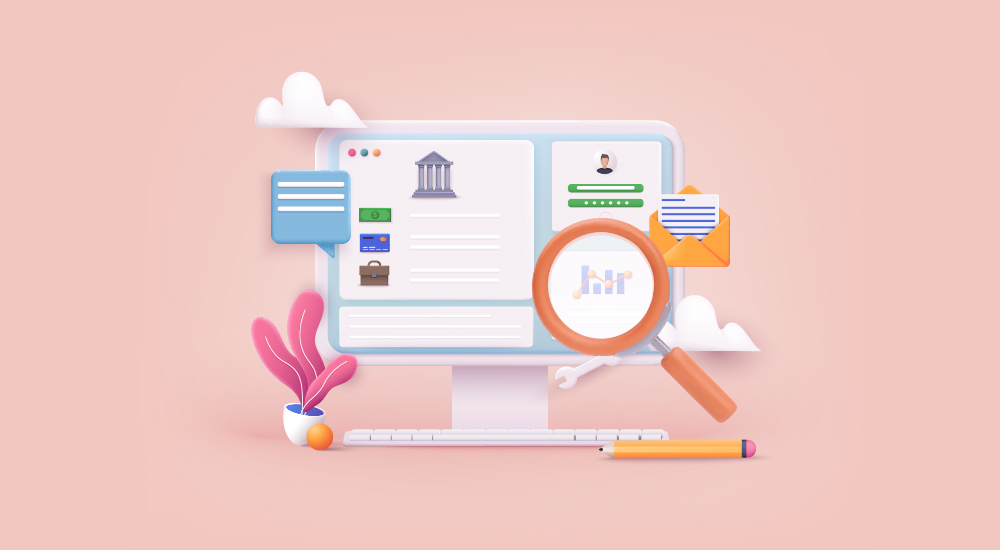 There is a big difference and a long way between a visitor and a customer. Whenever a new brand or product line is launched, almost all people have the curiosity to get acquainted with it, and to know more about it, but very few people actually cross that visitor boundary in the long run and turn into a customer and even repeat customers at later stages. But what if we told you there is a way to convert these leads into loyal and trustworthy customers, a way by which one can get the blueprint of all the interactions of the customers? Intrigued, well you should be, let us introduce you to the wonderful world of customer journey mapping.
What is customer journey mapping?
Journey mapping refers to the research, analysis & feedback implementation of all key areas where a visitor interacts with your brand via products, services and digital mediums like websites, apps or even physical stores. In short, it refers to the mapping of all touchpoints wherever a customer interacts with you or your brand.
Why customer journey relevant for your brand?
With the changing times, data has become the new oil, a lot is being spent by big and small companies in order to harvest customer data. But mere data is not enough, its proper analysis and implementation are the key. Almost certainly, in today's times, a brand can launch new world-class products, rope in global ambassadors, spend massively on digital & influencer marketing and still be a big flop in the long run. The reason, the whole focus was on the supply side with little consideration for the voice of the consumer. This may seem pretty small but has a significant impact.
The voice of the consumer is often the underdog in business strategy but ultimately it is the one that carries maximum weight. The legendary Steve Jobs once said, "you have got to start with the customer experience and work backwards to the technology." In tactical and business strategy terms, journey mapping is important because:
1. It helps identify the bottlenecks
If you want to solve a problem, aim for the root cause is a often quoted saying, it holds true for customer acquisition & retention as well, customer journey mapping helps map all the touchpoints of a customer from the brand's very first interaction with them to the final purchase, it helps deliver insights into the challenges a customer faces throughout their journey. These problems or pain points can range from confusing website layout, and navigation to order processing, delivery issues or support constraints. Once the exact problem is identified, it can be looked into.
2. Create a personalised experience
Are you more likely to buy a product that matches your taste or some new product? Now, this taste or customer preference is the most crucial parameter that any brand should go after. Journey mapping helps exactly with it, it is like an invisible survey wherein a customer drops subtle hints about their preferences or tastes along the touchpoints, with the power of AI and machine learning, we can very easily harvest, gather and quantify multiple profiles and deliver specially curated content for the audience. As they say, audience engagement is the gateway to strong business growth, so by mapping the touchpoints and working on them, one can definitely see user retention acquisition.
3. Have optimum utilisation of resources
Take for example, a company is paying huge importance to how the store or website visually looks, how colour coordinated the theme is, how much variety the website has, and how cheap its offerings are, but if the problem is in the back end like website navigation and delay in order processing, then no matter how glittery or amazing the look and feel of the website is, customers will move away eventually and business will fall, more importantly, without proper analytics, the management would be clueless about the real reason for business tanking. All these things are taken care of automatically if customer journey mapping is done properly. In simple terms, it provides for efficient use of resources and doubling down of efforts on much-needed areas.
4. Build long-term relationships
At the end of the day, customer loyalty is what matters for any business, the more repeat customers a business has, the higher the profits will consistently be. It also helps create a strong organic user base that cannot be swayed away by articles, reports or general public opinion. These are the real people who provide significant word-of-mouth publicity that no digital medium can match. A happy and satisfied customer provides growth & business both, period.
To get to this point of having a happy customer, it is vital to understand what actually a customer needs or is looking for and how can we match their expectations by tweaking our offerings or services. With research-backed customer mapping, these things can be taken care of and lasting relationships are built based on the inputs or footprints the customers leave.
How to do journey mapping?
The million-dollar question is how to do this herculean task of customer journey mapping and ace it. While there is no definite path to glory or a set pattern, there are a few techniques to get you started in the right direction.
1. Define the brand vision, mission & identity clearly
The first impression that a brand should have on customers needs to be a good one, it needs to clearly communicate, what a brand is and what it is set to achieve and make it visible in prominent places.
2.  Identify target audience & competitor's approach
One cannot get this wrong if it needs to succeed. A brand should have a clear understanding of its target audience, which segment it wishes to cater to and how it tends to communicate it. It should also analyse its competition, reflect upon its selling points and gain learning from its lows. All this will help build a better first impression and a customer is most likely to engage with the brand if it catches their attention.
3. Develop engaging content & have easy navigation
In the digital times we live in, literally content is king, a quality product with great description & features is the ultimate combo. A website that makes the user feel comfortable, is easy to access and offers great support is more likely to please a consumer than one with a haphazard layout. Engaging content and easy navigation increase the time the user spends on the website, increases the click-through rate and offer better reach & visibility.
4. Use analytical tools to take the edge
Touchpoints create a lot of data, and multiple visitors mean massive amounts of data, that are literally impossible for human brains to process. With powerful tools like google search console, google analytics, semrush, meta pixel and others, it becomes easier to process such complex data and use it for our benefit. It also helps better strategies, focus on key areas and resolve the pain points in the customer journey. Using them efficiently for customer journey mapping will help take the lead against competitors.
The finishing touches
Customer experience is pivotal to a healthy brand identity. Mapping it by clear communication, targeted reach and the use of the sheer power of AI tools will help position the brand at the top. There is no shortcut to success when it comes to building loyalty and creating the ultimate experience, but with customer journey mapping, the entire process can be made easier, accessible & user-centric.
With a branding, advertising and marketing legacy spanning decades, we at Litmus branding are there to help you get the most out of this secret recipe. Being a branding agency, our expertise in customer journey mapping is an added advantage that gives us the leap in establishing your brand as a trendsetter.