Identify Your Brand Please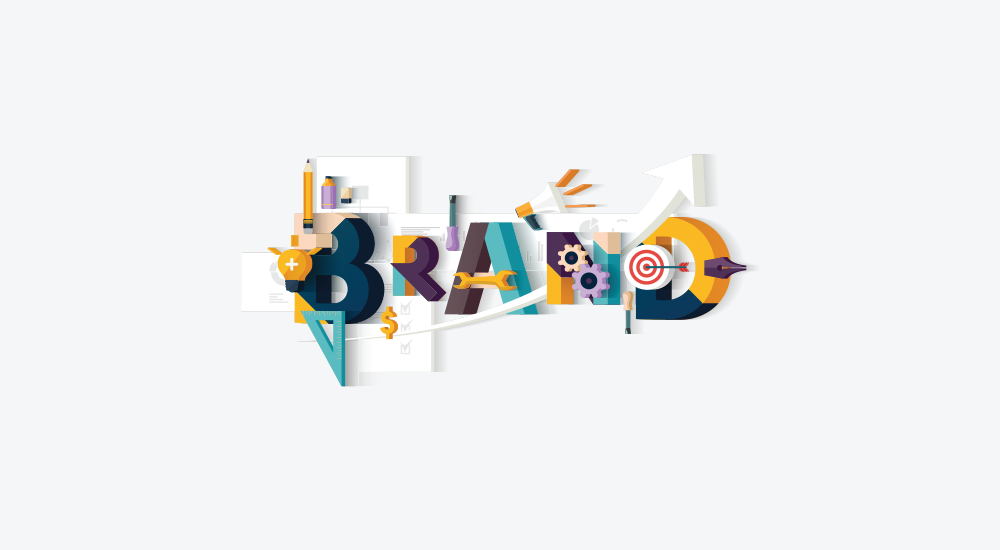 When you utter the word, meditation, what image springs to your mind? Peace, Joy and Silence. Why?
Because meditation is about all those feelings and more. In the Digital Age that we are living in, there is also a popular Meditation App called Headspace. It takes you through this journey, as we open the App, its colour tone falls somewhere between red and pink, cherry colour to be precise.
This colour voices the brand's workings, subtle, gentle happiness, not too loud, not too faded, just the right shade. Beautiful one-liners fills in the content section and some chirpy characters illustrate the same message, no anxiety, only happiness. The persona or as we call it the identity is organically, carried forward to its website and Instagram.
Now when we talk about yogurt, it seems to be not a very interesting product for representation on the web or packaging. At least that's what people thought, until consumers saw Chobani's packaging for their branded yogurt. The close to nature brand, that it is, it aptly uses a green tone, thus creating an authentic identity representation. The backdrop is laced with fruits blooming all around, since their product is made from non–genetically modified organisms. Their Instagram game is also point on, with merry graphical images and a mix of various digital sketches in their brand colours.
These two are classic examples of cohesive brand identity creation that we can amply learn from. In the start- up world, as you start projecting your new venture, it's obvious that you would be drawn to the most thrilling aspect of getting your logo designed, carefully picking out the colours, mood boards and so on.
All this will be plain vanity if you do not have a clear brand philosophy in mind. The brand soul will not only, constitute and communicate your core business values to your customers but also the vision of the entrepreneur. What you truly believe in must go on to manifest into your brand identity, so a lot is at stake in this exercise. The identity factor will hold the strings to the foundation and flourishment of your brand.
A few facts, we would like to quote here. A study by Brandwatch, a website popular with around, 3.17 billion people, of which 2.3 billion, use social media regularly, 90% of sellers understand the need to have a strong Brand Identity and try it leverage it through five social media channels to realise its true potential.
Another expert, Molly St. Louis, in her article, 5 Steps to Building a Strong Brand Identity When the Game Is Constantly Changing, written for the digital edition of Inc. magazine, observes that how the world perceives your brand, is your true Brand Identity. Customer happiness, brand reliability, integrity — all these aspects should reflect in this compelling picture.
The highest expression of a brand identity that elevated it to a pure art form is of course found in Apple, Levi's and LEGO. WarbyParkeror and Casper are the beginners. Top brands understand, converse and convey what is necessary. The ones that don't succeed at this game, either don't know themselves or, cannot convey it to their consumers, in spite of knowing. A meaningful and strong Brand Identity will stand out in competition and can influence a consumer's buying decision like nothing else can. Next, brand promotion also plays an important role in building this Brand Identity.
Brand Identity Procedure
To reiterate, a Brand Identity is your consumer's perception of your brand. The communicative vision therefore must reflect a blend of emotions, intellect and knowledge. The informative points must spread the know-how. The communication style also makes a huge difference. It must document, in a manner of speech, brand encounters with your customer, what things he/she remembers from your social media posts. Originating from here, these customer expectations, everything else gets tied into your Brand Identity.
What Does It Contain?
A Brand's Identity must carry a few crucial elements, says a design agency in  Designing a Brand Identity by Creative Market:
What's your aim? Meaning, why are you in the market?
What are your ethics? Meaning, the dos and don'ts that drive your company.
What is your brand's "make-up"? Meaning, if your brand was a person, what type of personality would he/she have?
What is your brand's USP? Meaning, what is it that makes you stand out from contemporaries?
Your brand speak, meaning if your brand was a person what and how would he/she say to the audience?
Essentially, all these elements come together to create a brand film. The film is like a documentary on all your brand interactions. It will assist you in making key points while you are designing a fruitful experience for consumers, stakeholders and employees. This film will also be your Bible as you market your product/service or as you convey your business to the world. All these features must be communicated well both internally and externally, your teams and vendors. It will set up your standing in your industry and your function.
"A smart identity needs to be multifaceted: it's about more than just a logotype. A strong brand is recognisable and consistent, but also needs to be creative and inventive," observe Emma Thomas and Kirsty Carter, business partners at a graphic design studio in London in their write up, What makes smart branding? that appeared in Creative Blog, a job portal for designers.
Success and evolution of a Brand's Identity eventually depends upon a host of factors, and you need a professional service to accomplish this job. Design skills, communication skills, an in-depth interpretation of your brand — will all go into the package. At www.litmusbranding.com, brand identity design agency, we provide these brand values through various art forms. The "real belief system" and behaviour of the brand comes through these artistic-technical elements. Litmus can serve the purpose of creating a real Brand Identity for your brand. You won't be left abandoned in the consistent persistence and grapple.
We would love to hear from you, and share your ideas on our workings.