How To Make Your Business Website Stand Out?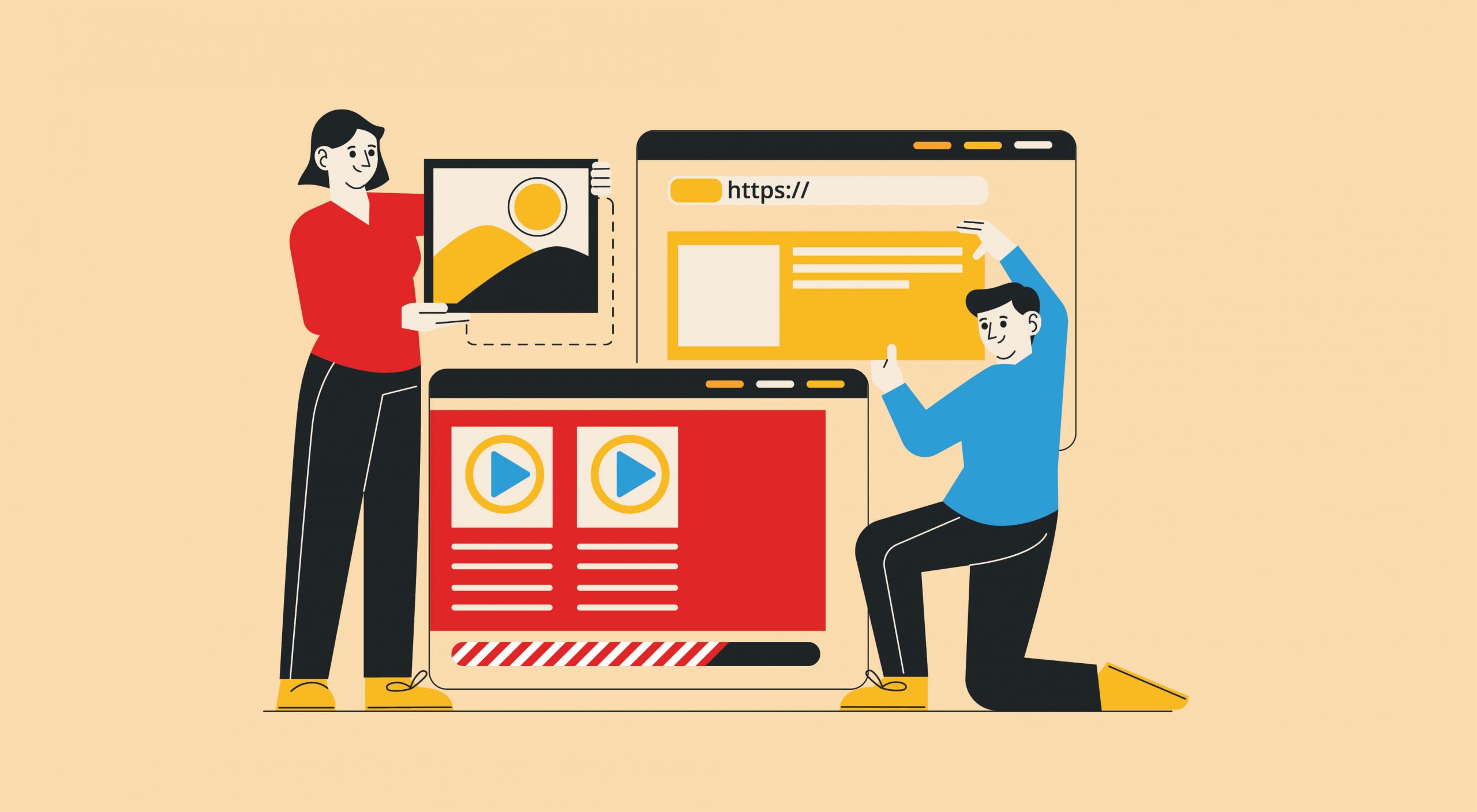 First impressions are lasting impressions. Your business website is technically the first impression of your brand and product. And it is very important for a business to have an outstanding website. A good website is not just for your customers but also for your brand to grow in the right direction.
Building a fantastic business website entails far more than just creating attractive pages. Yes, the design will always be important because people do judge a book by its cover. However, it is equally important that the website contains relevant content and employs an effective SEO strategy. Of course, all great sites begin with an eye-catching homepage.
If your homepage fails to hit the right notes in terms of SEO, content, user experience, functionality, and design, you may lose prospects before you even have the opportunity to show them what you're all about. And here, having a good website marketing strategy can help.
Focus on purpose when designing a great website's homepage
Because building a website can be exciting, you may be tempted to jump right into selecting fonts and eye-catching visuals. But first, take a step back and consider the overall goal of your website. Your website serves several functions in the marketing of your company.
Optimize your website for online searches
With half of all Google searches focusing on finding local information, optimizing for search is a must for your website to be found. Create trust by providing content that solves customer problems. When someone visits your website, it should assist the visitor in building trust. The communication that has been done, the tone that has been adopted and the overall functionality are some of the factors that influence how trustworthy someone finds you.
Your website should both educate and inform visitors. This begins with teaching your audience how to identify their actual problems and challenges. After you've educated them on their issues, you must provide them with useful information on how to solve them.
Initiate conversations
On their first visit to a website, the majority of consumers will not make a purchase. So your website isn't just for selling; it's also for nurturing leads.
You can continue to lead prospects through the customer journey until they're ready to buy by focusing on other conversions, such as capturing an email in exchange for a whitepaper or eBook.
Concentrate on storytelling
Focusing on storytelling is one of the ways to ensure you're meeting the needs of all your visitors. But the important thing to remember is that the story you're telling isn't about you. Instead, it is a reflection of what your audience is telling themselves.
You must reflect their challenges and problems back to them to demonstrate that you understand how to solve them. When they recognize themselves in your story, they believe you are capable of resolving their problems.
You can then lead them down the path to the appropriate solutions.
Put yourself in your customers' shoes to understand what actions and steps they'd like to take next, and then provide a clear path for them to do so on your website.
However, apart from the strategy, here are the key elements that can make your website a good business website:
One of the first items on your to-do list should be to create a good website. The ease with which visitors can navigate your website is an important factor in converting sales. Designers frequently overuse colours, fonts, and flashy graphics, which can distract consumers from your product and disrupt the flow of the website. The layout must be user-friendly and intuitive — after all, it is the individual customer who will make the purchase. When designing your website, keep the end goal of high conversions and purchase rates in mind.
Convert your visitors into paying customers by guiding them through the purchasing process. Regardless of what you're trying to accomplish, whether it's generating leads, making sales, or telling a story, you must capture your visitors' attention and eliminate any potential distractions that could prevent them from progressing down the funnel process. Avoid perplexing your customers by demonstrating exactly what you want them to do. Use phrases such as 'click here', 'shop now', and 'watch our story'. You'd be surprised at how much forthright tactics influence people's purchasing decisions. Don't be afraid to make a direct call to action.
Transparency is extremely important for website conversion rates. Integrating social media into your website is one of the best ways to show the real people behind the brand. You can incorporate social media feeds into your homepage or simply link to your social media accounts. Companies sometimes sound as if they are run by artificial intelligence bots in an attempt to appear professional. Including relatable, conversational copy and daily images from social media helps to strengthen brand identity and trust.
We also recommend displaying positive customer reviews on your homepage or product pages. There are several excellent apps available for incorporating user-generated reviews of your products or services.3
It is critical to create a bond between your brand and the consumer. Telling your brand's story on your website is a great way to do this. People want to know who they are purchasing from, and the authenticity of a story serves as an excellent bridge. Television infomercials are a free research tool to use.
Do your prospective online customers have kids? Do they recall pleasant times spent with their families on outings? They are likely to recall instances in their lives when they thought favourably of your product. Share information about the company's founders, why it was founded, and its mission. This allows customers to connect with the brand, which builds trust and familiarity with you and your product.
To improve your website's organic search volume, consider a long-term SEO strategy and plan the design of the website accordingly. Setting up the correct page titles, product descriptions, and meta tags can make a big difference in organic search later on. Getting third-party websites to link back to your website is one of the most important things you can do to improve your organic search rankings.
Another excellent strategy is to start a blog. A blog allows you to write articles about your products or services that rank in search engines for relevant keywords.
Easy to recall Web Address
Don't go for something way too creative when creating your web address. You want your target audience to find you easily, so keep it simple! Create a web address that has your company's name so that people can find your site easily.
Some small businesses undervalue the importance of branding. It would help if you considered everything, from the domain to the colour used on your website. Your logo should be professional, not something randomly put together in Photoshop. Your website's fonts, colours, and imagery should all represent your brand.
You can always bring on board a website development agency like Litmus Branding, one of the leading branding and marketing agencies.
The most important thing for a business is to have a mobile-responsive website. If digital marketing is driving traffic to your website, chances are that the majority of visitors are using mobile devices. Over the last year, I've seen roughly 60% of my website traffic come from mobile devices. As a result, your website must be mobile-friendly so that you do not miss out on sales opportunities.
Make sure the content is well-organized and grammatically correct, that the design is consistent across all pages, and that contact information and links to social media pages are included.
A website can be an excellent tool for maintaining and growing a business. However, it must be an excellent website. So invest the time and money necessary to ensure that each component is as strong as possible. After that, your website will leave a lasting, positive impression on customers and will become a successful tool for growing your business.
If you have plans to grow your business and wish to become the best in the market, then get your website designed and made by a professional website development agency. Don't forget to add and check the above elements on your website.