Have Story?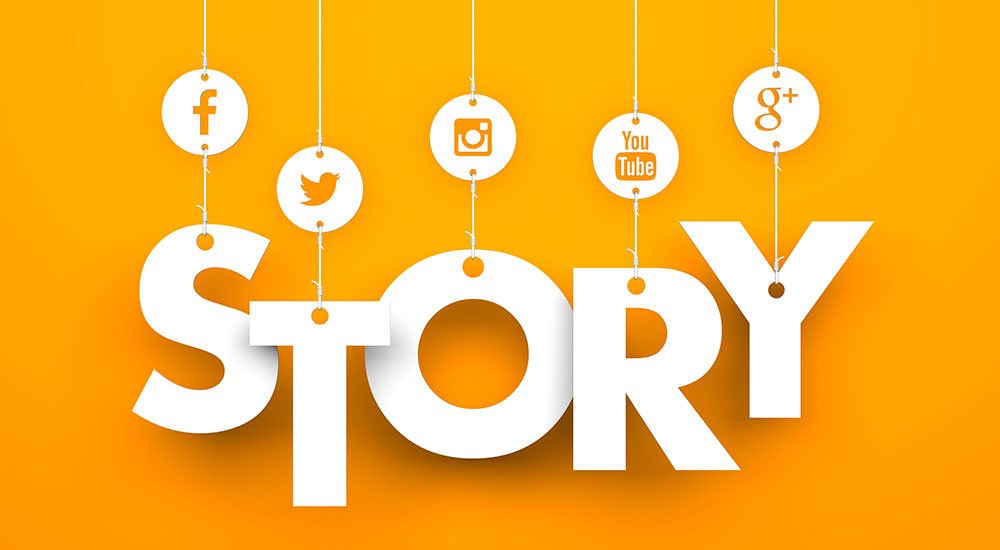 Tell it on Social Media
Brands telling compelling stories is nothing new.
What is new is the sharpening of the focus and the entire story-telling shifting to social media, where it is infinite times more interactive, and need we say, more engaging (Oops, here goes that over-killed word again!)
The best brand storytellers understand the difference between factual and fiction writing and how to strike a delicate balance between the real and the reel. This is a new and still evolving art that very few marketers are formally trained to practice.
Today, a strong marketing team needs a data miner along with a creative head to come up with campaigns that reflect true life issues. The issues (read problems) are then expertly woven around the brand storyline into offline and online brand experiences and marketing initiatives.
These are not necessarily marketing collaterals. Nor are they ads, or sales pitches. Brand stories essentially reflect the narrator's voice and personality just in the manner Nestle's Maggi stories" did.

Source: MeriMaggiIndia
Hershey's chocolate cake pack started selling only when the brand decided to use story-telling technique to chronicle what role chocolate plays in our lives. Chocolate, so often a centerpiece on the dessert table, brings people together. On the linked webpage, a video shares "secrets from the chocolate dessert experts."
A Thai cellphone company called True Move H came out with a video "Giving" that tells a heart-wrenching tale of compassion and giving. Despite the linguistic barrier, the vide has been shared by tens of millions of viewers across the globe.
Skype did something similar by weaving their brand message around user conversations. Called the most human of tech companies by AdWeek, the Skype story about the birth of a child, for instance is one worth listening to and learning from.
IBM has long fallen on the storytelling technique used over social media by telling anecdotes of their history, their employees, and their products. A few are PR-lead, others aren't. All in all, these stories humanize the company.
Here's another example of Rhythm & Hues' 'one word' story-telling, used to great effect.
When you try something similar, make sure your brand stories are eye-poppers, rattle your readers and makes them want to come back for more. Toy maker Lego used this concept to another level with the release of "The Lego Movie."
It is an hour-and-a-half long commercial that Lego actually made people to pay to watch. In the end, Lego raked in millions from the film itself, not just in ticket sales, but also the huge buzz it created and the subsequent sale of Lego toys.
Another example worth citing – Dr. Dre. Beats that sells expensive headphones. The company launched a "Game before the Game" campaign in 2014 with a commercial featuring star footballers. They presented a thick and juicy slice of their lives – how they prepare for their game, talking with family members, listening to their coaches, training, praying, sweating, and stressing, while wearing their Beats headphones.
https://youtu.be/v_i3Lcjli84
The brand currently boasts of 8,693,690 followers on Facebook, guess why? They don't just sell a product, they sell a lifestyle that we all aspire for.
Indian insurance company HDFC Life came out with the World Cup 2015 #MyTeamMyPride campaign, which was the second most buzzed about that featured many SarUthaKeJiyo moments. Far better than hectoring prospects about financial literacy in a staid-old fashion.
Considering the huge body of research on dopamine and oxytocin and the linking of these happiness hormones to effective storytelling, this is undoubtedly an effective marketing strategy.
This brings us to the next big question – what brand story are you going to tell?