Fresh and Cool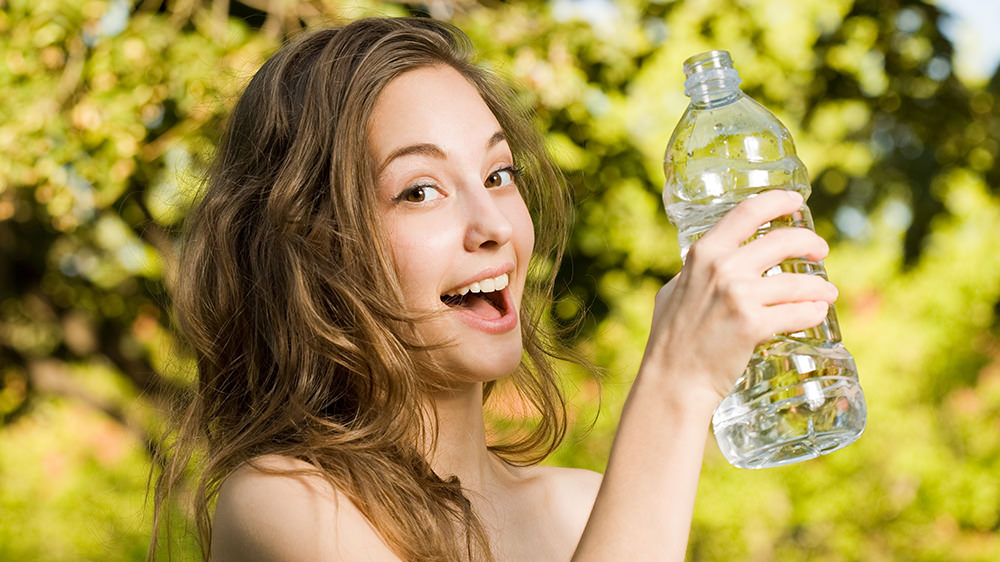 Increasing scarcity of safe drinking water, changing lifestyles and aggressive expansion by market players has turned the Rs 2000 crore bottled, drinking water industry into the next oil industry.
Did you know that in America tap water is costlier than bottled water?
Or that there was a time when drinking water used to come absolutely free?
Our grandpa's generation wouldn't still be able to imagine that people have to pay for safe water that now comes in branded attractive PET bottles.
And although the water in these bottles continue to taste the same as it always has, the look, shape, and styling of the bottle has massively changed – it's so cool and refreshing!
The images on the PET bottles are of glaciers, snow-capped mountains, springs, and gushing sewers (just kidding). This makes sense as there are more brands in the market, more product differentiation, and more beverage varieties to choose from – Aqua+, to which flavoring additives or nutrients have been added.
If you want proof, just look at your average day to figure out how many different kinds of beverages do you consume, each day. With so many products in the market, trying to grab a share of the wallet, and mindshare, and exposure to the global market trends, there are more opportunities for design practitioners to contribute ideas to the brand managers.
Whether it's leading to convenience, sustainability, improved shelf-life or visual aesthetics, beverage makers are now finding newer ways of offering their wares, leading to a great deal of experimentation not just in terms of product engineering but also product packaging.
Drinks packaging design was once only about safety and meeting labelling norms. Today, it's also about brand building and increasing customer loyalty.  It's also about communicating with the consumers. Manufacturers are increasingly using packaging not just to improve portability and shelf life of a product but also to strengthen their brand image and share information that would expand customer awareness and grow the nascent category.
Today's packaging is less about designing a pretty container to hold your liquid and more about making customer experience your brand in the fullest, possible measure. When they are taking a swig from your bottle, they want to be seen and spotted as your loyal customers. They want to flaunt your brand to their friends and family. If that objective can be achieved, even by drinking from a PET bottle (Rather than a tin can), they would be willing to settle for less, i.e. an attractively designed, PET bottle.
Let's take a cure from Appy Drinks Ltd. The apple-based beverage company designed a bottle that featured popular characters from Nickelodeon. When a child scans the QR code on the label with a smartphone, they are led to a website, from where they can easily access and download Nickelodeon characters and share them with friends. Other bottlers are experimenting with small size bottles that can fit into a child's satchel or a child's small grip.
Bottles that can have uses, long after the contents have been consumed, is another trend that has not been fully exploited. Wine maker Vino Solo does that – the empty bottle can be turned into a flute. Play it once and you are a lifelong convert to the brand.
Another noteworthy trend is collapsible, foldable bottles that are easily to fold and carry in the pocket once the contents have been drunk. Many customers see value in these bottles, and don't mind paying a small premium for these products, beyond their actual value.
The bottom line is convenience. Put your target at the center of your packaging strategy and you can have him buying into your brand for a long time to come. Make your packaging your brand ambassador – it should sell itself.