The Story in Numbers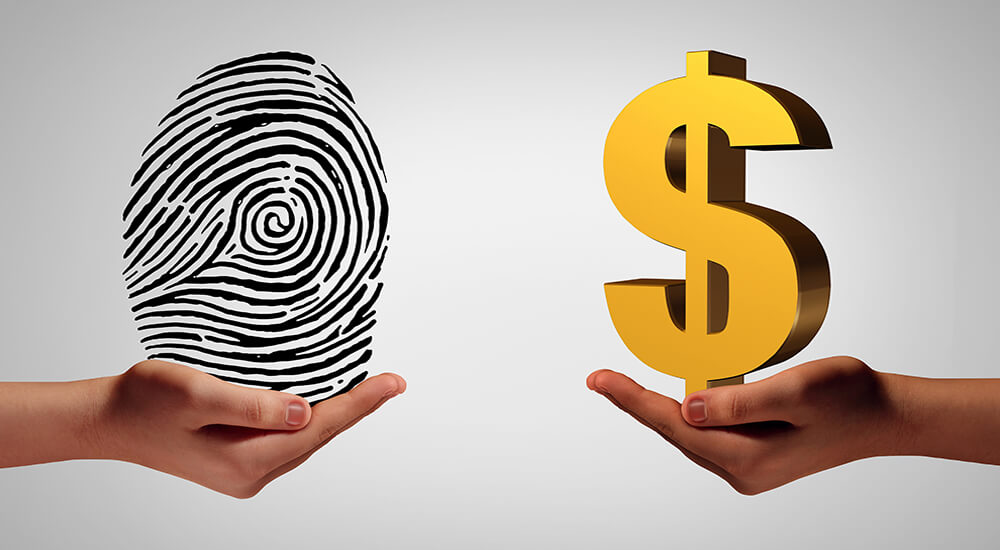 Customers' Trust about Personal Data Can't Be Bought
Privacy on Internet? That's an oxymoron! Well, it need not really be. You can achieve it if you can manage your customer data well on your website.
Every time a customer enters his data on your website, the only thing that would haunt in mind is how safe that data will be. It is to do with his Trust. No amount of money can help you buy that Trust. You will have to earn it by safeguarding his data and offering him the best of your services.
Are you ready to do this?
Do you have a plan in place on how you want to use your consumer data?
If yes, your customers are going to appreciate you. They may even willingly grant you the access to use your data. However, you have to inform them how you are going to use their data and make sure you use it in the same way.
Access to customer data is surely going to help you enjoy that competitive edge in the market. However, it is very important to gain the confidence of your customers if you want to do this for long. In order to win the trust of your customers you will have to…
Be transparent about the kind of information you wish to gather…
Give complete control to your customers of their personal data…
Offer something in return that is of value to them…
If you do this you will not only gain their access but also their willingness to provide more and more data, as and when you ask. On the other hand if you wish to keep them in dark, you are sure to lose their goodwill and ultimately your business too.
Customers today are more and more concerned about how the organizations intend to use their information. Technology has made it very easy for organizations to access their data without their knowledge or permission. There have been many cases where such data has been misused by organizations. As a result the number of consumers, who think that offering their personal data could be beneficial to them, amounts to only 30%. It is definitely a dangerous gamble.
On the other hand, there are many organizations that collect data that is hardly of any use to them. About 59% business admitted this fact during a survey. It is indeed an utter waste of time, both of the businesses and the consumers.
It is high time businesses started considering consumer data not as a commodity, but as an extension of individual identity.
So, what are the best ways to use your consumer data?
Ideally those that seem to be in the best interests of the consumers! Here are a few such ways:
To Personalize and Enhance their Shopping Experiences
You can leverage consumer data and recommend items that may be of your consumers' liking. You can inform them about promotions and offers that can be beneficial to them. You can maximize your opportunities to up-sell and cross-sell, thereby increasing your revenues.
To customize your special offers and promotions
Giving the customer what he wants should be your objective if you wish to take your business to great levels of success. You can use the very data that is given by your customers in order to do this.
To improve upon your products and services
By asking customers to give feedback about your products or services, you can find a way to improve upon them. You can also ask them if they want any new features included in your products and incorporate them if possible.
To enhance your marketing strategies
You can adjust your marketing strategies based on the profile information, the purchasing history and the behavior of your target audience on various social media sites. This will increase your conversion rate while reducing your customer acquisition costs.
To launch new products or services
Consumer data can give you information about what the consumers want that the market is unable to give them. You can use such information to create new products and services and enjoy a competitive edge in the market.
To offer better customer service
If there is anything that can take you towards success it is better customer service. Knowledge about your customers can put you in a better position to enhance your customer service. Personalization is the key here.
To create content that is share-worthy
You can also convert the data that you have gathered into pieces of interesting content that you can share through your blog posts. If this interests your consumers they will share them and generate more buzz for your business.
Loyalty programs can prove to be very useful when it comes to getting information regarding your customers' interests, their past purchases and their engagement preferences. However, you need to make sure your customers sign up to them. If they trust you they will sign up and for this, you have to focus on the privacy of their data, keeping their needs in mind. The trust will be built almost immediately.
You can create custom audiences through social planning for Facebook and Twitter. All that you need to do is "hash" customer data before uploading it. By doing so, you will be able to respect the privacy of your customers and enhance their experiences. This is how many marketers end up creating a virtuous cycle through which they not only deliver excellent value to their customers but also maximize their ROI.
So, how do you use this virtuous circle to build the trust of your customers?
Here are a few steps you need to follow in this regard:
Let your customers decide how they want to share their details instead of telling them how you will.
Ask for only that information which you actually need.
Use the data as you have promised your customers and make sure you don't retain it once you are done.
Respond to the needs of your customers in a prompt manner.
Keep emails to the minimum.
Try and deliver value to your customers through the data that you get from them.
Take measures to safeguard your customer data: Do not share, sell or lose it.
Remember: The data that you collect from your consumers is for a specific purpose and let this purpose guide you in deciding how to use such data.