It is your customers that can take you towards success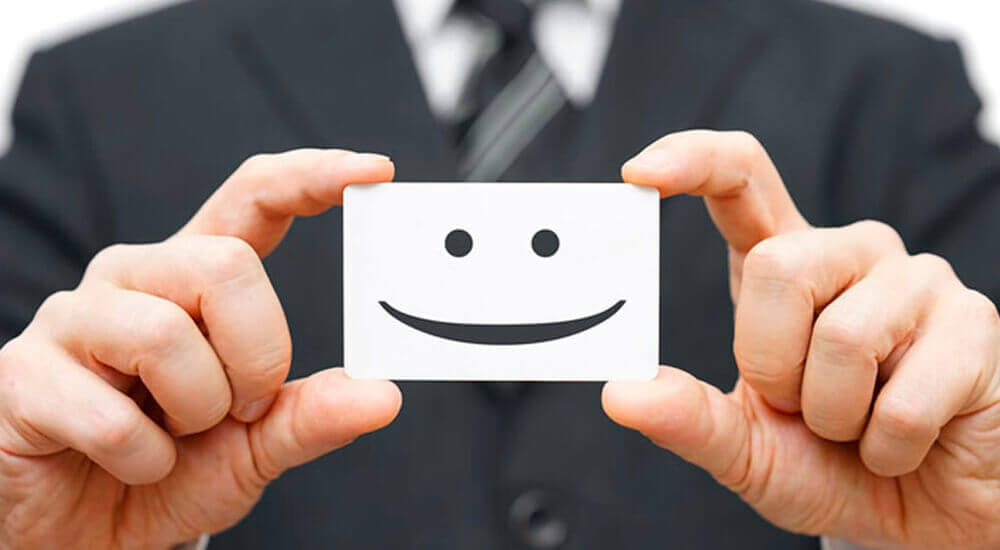 "If you do not take good care of your customers, your competitors will"
Nothing is more important than caring for your customers in this age of innovation and automation.
Imagine how you would feel if you entered a restaurant and before you even thought of ordering you were served the specialty of that restaurant, courtesy of the chef?
Special… right?
Wouldn't you feel like writing an excellent review and recommending the place to your friends?
Of course you would!
This is how marketing works in today's world. First you provide excellent customer experiences and then start nurturing your customer relationships through love.
Technology has changed customer experiences in today's world.  It has brought in many new and exciting ways to connect with your customers. All that you need to do is understand the requirements and pain points of your customers and then empathize with the situations they face. With loads of data available, this is not going to be a difficult task.
If you are a company that cares, you can do better by creating customer personas. Each of these personas will need a name as well as a personality.
For instance, Asha is a 35 year old female who is very tech savvy. All that she would need is video tutorials that she can watch and follow. While this is one customer persona another is that of Sahil, a 42 year old man, who will have to be given clear instructions on your webpage, to follow.
This is the number one step you need to take in order to become a customer-centric company. It makes it easy for your customer support team to understand your target audience in a better way.
With the kind of competition, that startups have to face in today's market, it is becoming increasingly challenging to gain new customers in a cost-effective way. Nevertheless, every company's success totally depends upon their strategies to acquire and retain customers. In their efforts of creating such strategies, many startups often tend to overlook the value that their loyal and most vocal customers bring in – their ability to help these companies acquire new customers.
Satisfied clients are the best marketing tool of every business. You can engage them actively through effective PR strategies, email and social media. It is all about making them feel special… encouraging their loyalty towards your brand…. and creating engaging conversations that instill a sense of trust in them.
Amazon's way of instilling a sense of loyalty and trust in its customers is to adopt a 'no-questions asked approach,' when it comes to fixing problems. This retail giant, who is often called The Everything Store, goes by the belief that the customer is always right. By not putting the blame on their customers and by fixing problems as early as possible, Amazon has reached a stage where its customers keep coming back willingly.
Apple has managed to create a cult-like fan base through the care that it shows to its customers. The customer service representatives at Apple are more tech enthusiasts than sales people. Empathy is the mantra they use. They never make the customers feel that they are actually trying to sell them the product.
Apple is one company that thoroughly understands the value that happy employees bring when it comes to acquiring and retaining customers. They choose their staff with great care. They make sure their employees are absolutely passionate about their Brand and their products. A lot of training goes into empowering each and every employee to produce the quality of service that is expected. They focus on adding value to the lives of their customers, which is how the brand has achieved a feat most other companies can only dream about.
Answering customer queries and resolving issues of the customers forms a major part of providing customer service. This has been proved by Microsoft, which has a dedicated account on Twitter, for almost every imaginable theme – development, security, events, news, careers and customer service. The brand has made sure its customers contact the right teams to get their queries answered, so that no time gets wasted in waiting.
Nordstrom is another brand that has made a name in providing absurdly good service to its customers. In fact it is known for the quality of its service rather than its products. This is another company that places maximum emphasis on training and motivating its employees to take the right action that will take them towards achieving the values they believe in. This retail giant truly lives by its rule – "Use good judgement in all situations."
Making your customers share their stories can help you acquire and retain customers. Pepsi MAX is one brand that believes in this technique. The multinational soft drink manufacturer actually crafted a new brand image by leveraging user generated content. Its campaign was about urging its customers to share their reasons as to why they preferred Pepsi Max to Coke. The customers were requested to share their pictures on social media and also on a mini-site, created specifically for the purpose. Among the numerous prizes for the best entries, there was a whole year's supply of Pepsi MAX for free. With more than 7000 entries and 50,000 unique visits to the site, Pepsi MAX managed to gain a whole lot of popularity through this campaign. The kind of engagement that it created was unimaginable.
Shifting your focus from marketing to customer service can help make a lot of difference to your bottom line in an incredibly affordable way. The positive experiences that you offer to your customers act as your best promotional tool in creating an amazing reputation for your brand.
Customer service may not scale; yet it is a long game that every business has to pursue. Extraordinary measures need to be taken not just to acquire customers, but also to keep them happy.
Making your first-time customers realize that choosing you was the best decision they made, is your first step here. After that it is all about racking your brains to come up with newer and more exciting ways that will keep them delighted.