Business Branding: Why Branding is Important to Grow Your Business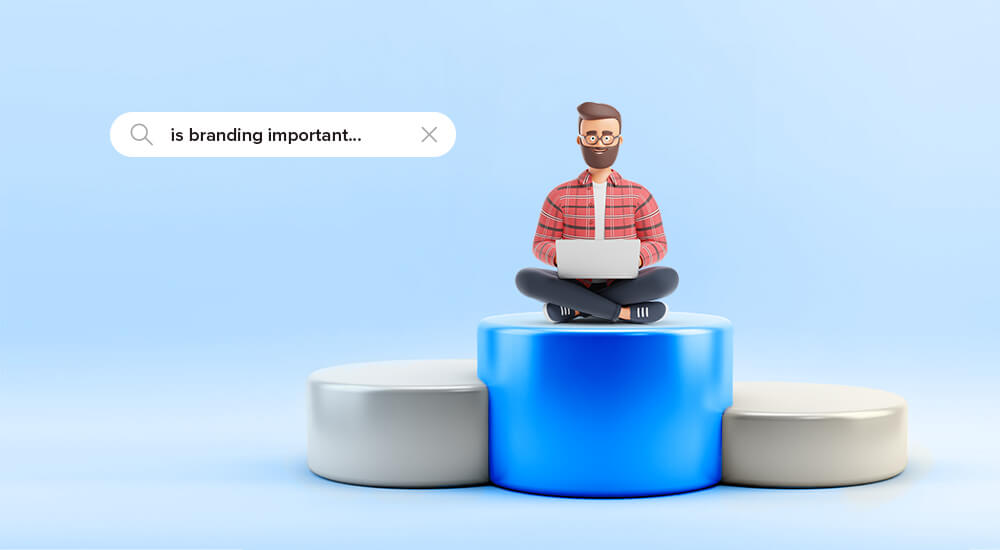 What does branding mean in business?
Branding in business is more significant than you might realise. Branding entails more than just visuals like logos and colours; it consists of all aspects of your company's identity. Your brand illustrates who you are as an organization.
In spite of the fact that branding has always played a key role in a company's success, it may now be even more essential. In this modern age, with the power of social media brands – young and old, big and small – are able to reach new audiences every day. Businesses are challenged by the fact that consumers can research alternatives and pick the best one based on their needs.
Since there is so much competition today, businesses must strive to stand out in a sea of it. You can accomplish this by building a brand that captures and retains the attention of consumers. If you brand yourself appropriately, you can exert some control over how others perceive your business.
In other words, what people think of a business, product, or person's brand is how they perceive them. A brand is the unmistakable feeling these assets elicit, which is far more than just a name or a logo.
Imagine a brand. For instance, let's take Samsung's brand.
What does the "Samsung brand" mean to people?
In this modern age, life without gadgets like computers, phones, smart TVs and other gadgets seems impossible. These are the products that Samsung makes.
And it isn't flashy TV commercials, passionately choreographed presentations, or elegantly simple stores. Everything there is marketing and advertising. Marketing and advertising are, undoubtedly, very cool. The Samsung brand is more than just the company's name and emblem, in our opinion.
The Samsung brand isn't actually a "thing" in the traditional meaning of the word, it turns out. It is impossible to hold, hear, or even touch. Because great brands exist in people's hearts and minds, which explains why Samsung is so widely popular. Employees, investors, the media, and, perhaps most crucially, customers all have a mental memory of them.
To help you understand better we have curated this list.
5 Reasons Why Branding is Important?
1. Because it helps your products and services stand out amongst the competition
Branding helps people identify and recognize your products and organisation. Not just your company name, logo, or catchy tagline, but everything that represents and differentiates your company from competitors is your brand. Among the ways to brand a product or service are:
The brand's visual identity (logo, website, and colours, are just some examples).
Public relations and communications
Pricing, product & packaging design, and in-store interaction
Partnerships and sponsorship
Imagine a brand as a person. Every person has a unique personality, sense of style, manner of speaking, set of values, circle of friends, and background. These qualities both define who we are as individuals and what a brand is.
'Paperboat' the beverage brand is a fantastic illustration of a business that was able to successfully develop a strong visual brand identification through their packaging design.
Their vibrant and quirky designs made their premium range of items easier to spot on a shelf.
2. Branding empowers your business to build an emotional connection with your customers
Building a brand enables you to establish trust with your target market and fosters brand loyalty, which encourages repeat business.
Your values are one of the elements of branding that instigates brand loyalty within your desired group of customers. Your company's principles, which are ingrained in your brand, are what allow consumers to form an emotional connection with your brand and the way it makes them feel.
For instance, people love Adidas because it makes them feel sporty and empowers them to feel like they are capable of doing anything.
Since much of our purchasing power is based on our emotional responses, Adidas effectively communicates specific values to its audience.
3. Helps to keep your products create top-of-the-mind awareness to make it easy for your customers to choose
By giving consumers reasons, promises, and attributes that they can relate to, brands persuade them to choose their products. Your business is more likely to attract a sizable number of devoted customers if your brand expresses a clear brand promise and consistently fulfils it over time.
Strong brands are so frequently viewed as the "best choice" by consumers when making purchases. The customer is put at ease since they know exactly what to expect each time they interact with the brand when there is a consistent, clear offering and a great brand experience.
For instance, 'Louis Vuitton' is perhaps the first brand that comes to mind when you think of fashionable premium clothes & accessories.
They specialise in providing products that are high in style and quality, as they are manufactured using the finest quality fabrics and leather. Their products are also associated with belonging to the upper echelon of society.
4. Branding helps you build trust with your brand's stakeholders
Branding strategies are developed for a variety of reasons, including attracting top individuals and growing an organisation's consumer base.
As a business, you can attract a wide range of stakeholders through branding, including consumers, employees, investors, business partners, providers, governments, opinion leaders, buyers, and licensees.
For instance, investors will invest in organisations that have a solid reputation, and providers prefer to engage with companies that are renowned for their professionalism. Incidentally, if your business has a tremendous reputation then you'll attract employees that hold similar values as your brand.
5. Grow your brand. Grow your business
Branding is not solely a sophisticated marketing term that everyone loves to throw around. As branding has evolved to be more important over the years, some companies have even begun to include them in their balance sheets.
The reason? Because developing a successful business depends on how valuable your brand is. The market will change, and you'll have to master the art of adapting constantly, but to build a strong brand that ensures continued success, you'll have to develop strategies that stand the test of time.
To better understand the pricelessness of building a timeless brand, consider companies like Domino's, Apple, and McDonald's.
Your brand strategy should enable you to not only maintain your base of devoted clients but also to identify and draw in new ones, and consequently, boost your sales!
Additionally, businesses today aim to acquire or invest in other businesses not for the people or the raw materials, but rather for the value of the brand that is associated with it.
Conclusion
The concept of branding goes beyond a logo, a slogan, or the design of the product to include the user experience, brand promises, and corporate philosophies. These characteristics embody everything that makes you, you.
Again, using people as an example, each person is unique and offers something unique to the world. How your business sells and presents its uniqueness is what determines your position as a market leader.
How can Litmus Branding help you build and grow your Brand?
We at Litmus specialise in building brands out of businesses. Over the past two decades, we have successfully built a number of brands across numerous industries, including FMCG, automotive, and hardware.
Through our expertise in graphic designing, copywriting, creating brand strategy and identity, and other things we have shaped brands like Mitsubishi-VST, Haldirams, IIM Udaipur, and many more.
We deliver on our promises and nurture your brand as ours, because we know the value a dream holds.
Get in touch, and let's grow your brand, Together.