Creating Dynamic Brand Impressions via Unimaginable Strategies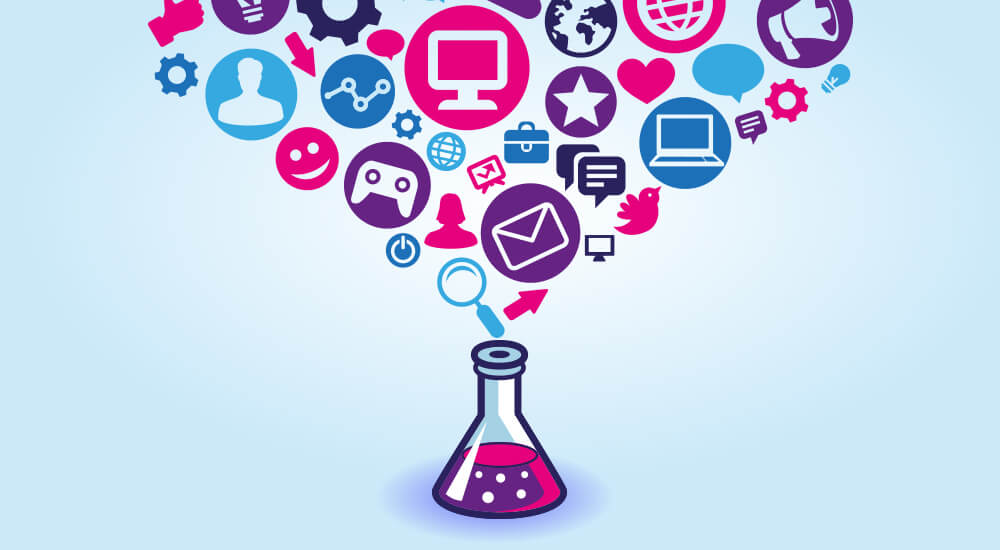 The other day I had been to an open event. I was pleasantly surprised when I was offered a free beverage as I was watching the show. I didn't really think before I grabbed that drink. However, once I was home I thought about it.
Now why would someone offer me a free beverage?
Then I remembered the Brand logo on the cup that held the beverage.
That was when I realized why I was offered that free beverage – It was to instill their brand identity in my mind.
Today's brands have started using unimaginable techniques and strategies in order to establish their identity and create an excellent impression on the minds of their target audience. The focus is not just on creating brand awareness; it is on building brand loyalty.
When it comes to Branding the most crucial step you need to take is to connect with your consumers. Advertising might help you in spreading awareness about your brand and building a certain level of conviction about your brand. However, unless you try out different marketing strategies, you may not be able to make that connection that will win over your consumers' loyalty towards your brand.
This was back in the 1950s or the 60s. Dalda had started facing a health backlog. People had started to believe that dalda neither tastes like nor is as healthy as ghee. In fact they thought that the consumption of Dalda may even lead to health problems. The strategy that Dalda adopted to solve this issue was Experimental Marketing.
Dalda set up hundreds of test kitchens in various small and big towns across India. The consumers were invited to taste Dalda. The campaign was created with the hope that the consumers might buy Dalda, if they were given a chance to touch, feel and taste the product, for free.
Experimental Marketing is one technique most of the brands have tried out in order to create dynamic brand impressions. Red bull was one of these.
"One Small Step for Man, One Giant Leap for Mankind"
These were the words spoken by Neil Armstrong when he first landed on the moon. It has been 43 years now and the world still remembers this event, without any marketing persuasion.
In 2012, Felix Baumgartner spoke almost the same words ("One small step for man, one giant leap for Red Bull"), when he wowed the world through his superb Red Bull Stratos Space Jump achievement. He broke five world records by jumping on to the earth from 24 miles above. He set a new world record by breaking the sound barrier, with no engine power.
The event was aired on about 80 Television channels across 50 countries. 280 digital partners distributed the live webcast, racking up a whopping 52 million views. Within 6 months from the day of the event, Red Bull had increased it sales by 7%, reaching up to a $1.6 billion.
If you visit the Red bull website for the first time, you will be amazed by the extreme action content you can see there. It hardly looks like a corporate site. But that's Red Bull for you! It is more about people who are high in energy rather than about their energy drink.
Red bull has been using Experimental marketing in its every event including F1 racing and Red Bull flugtag.
When it comes to marketing strategies Red Bull goes absolutely anti-traditional. There are no TV ads and nothing on the media or radio. They come up with their own extreme events. It is this revolutionary approach that helps them achieve their objectives in an unimaginable way. They are truly the masterminds of the new-age marketing.
Cadbury is no way behind when it comes to running marketing campaigns that are absolutely amazing. For instance, it toured the whole of UK through a Double Decker bus that had a ball pit, a fun slide and plenty of chocolates, because it happened to be the fresher's week.
The "D Rose Jump Store," organized by Adidas at London in order to promote the signature Adidas sneakers of Derrick Rose was a one-of-a-kind marketing campaign. The Free Adidas Sneakers offer inspired the fans to jump ten feet high, in the presence of the very man himself – Derrick Rose. Apart from increasing the Brand loyalty, this event created memories that the participants will always relate to Adidas.
Through its Coke Zero Campaign that it did for the movie Skyfall, Coca Cola created an exhilarating experience for its consumers. It made them sprint across the railway station overcoming obstacles within 70 seconds in true Bond style, to win exclusive tickets for Skyfall.
Not just the US, India too has jumped the bandwagon of experimental marketing. Lots of marketers in India have struck gold by experimenting with this concept.
Ola managed to rope in Narain Karthikeyan, India's Formula 1 Driver, to ferry customers from one place to the other. Customers went berserk when they found out who their cab driver was. They took selfies with him and put them up on the social media. Ola cabs compiled a video of their customer experiences and put it up online. Within a short while it became viral. The objective was mainly to announce Ola Prime, its business class offering. The success of this campaign made Ola rope-in a few more celebrities who were willing to ride a few selected customers.
Uber didn't stay behind in any way. It started sending out pets and ice-creams to those consumers who requested for them. It came up with a few more campaigns like this, by collaborating with brands like Airtel, Myntra, London Dairy, Comicon, One Plus, dogspot.in and Manyavar.
Lifebuoy heat-stamped the words "Lifebuoy se haath dhoye kya" onto those millions of baked rotis that went to the Kumbh Mela, the largest religious festival of India.
McCann, Bengaluru, came up with an experiential campaign for Pub Zara, Chennai to urge people not to drink and drive. Executed with the help of the traffic police in Chennai, this intiative involved a person dressed as "Yamraaj" (God of death), seated inside the cars that were brought by the valet.
Yamraaj, with his bloodshot eyes and big moustache managed to scare the guests of Zara, as they tried to get into their cars. Amidst their screams the brand managed to remind them how important it was to get driven while drunk.
Many more such legitimate marketing activations are going to hit India. Whether they will manage to change the future of advertising is something we will know only if we wait and watch.