Truth May Be Bitter But Big Brands Can Get Viewers to Digest It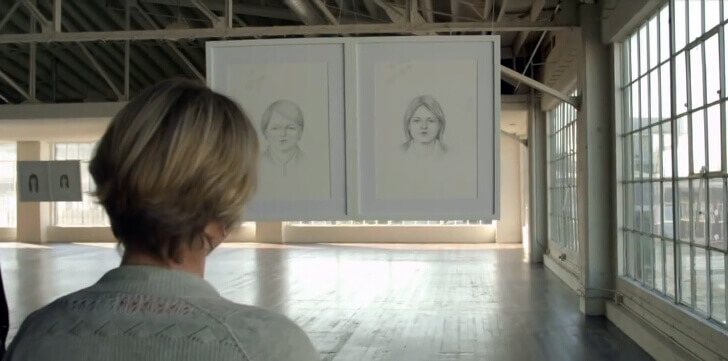 Shockvertising pays if you are sitting high up on the tree
Who isn't familiar with Dove's campaign for real beauty?
The O&M commercial 'Evolution' that famously winds up with the tagline, "every girl deserves to feel beautiful, just as she is?" was the soap makers global effort at widening the definition of beauty, but actually, it was a clever ploy at mass marketing a product. It nonetheless, went on to win the world's most coveted advertising honour — the Grand Prix for viral marketing at the Cannes Lions International Advertising Festival, in 2007.
The video showed a close-up of a plain Jane shot in harsh lights. In the next frame, as the video rolls and makeup artists and hair stylists get to work on her, the model gets gradually transformed into a wide-eyed, classic beauty with sculpted cheeks, aquiline nose and perfect skin. The closing line read, "No wonder our perception of beauty is so distorted."
Voila! What an antidote to the beauty stereotype that keeps millions of models employed and also prompts glamour-fed Western women go anorexic in their attempt to conform to the majority-idea of beauty!
A mom sits at her kitchen table, penning notes when her toddler pops in holding up a box of Cheerios.
"Mom," says the little girl. "Yes, honey?" mom responds. "Dad told me Cheerios is good for your heart. Is that true?"
Mom carefully studies the label that declares that the whole-grain oats are "heart healthy" and nodes her head. Cut to the dad napping on the living room couch. His eyes fall on the mountain of Cheerios, carefully laid on his chest, obviously the handiwork of the loving daughter!
So far, nothing wrong with this Heart Healthy campaign, which is scripted to perfection, except that, for a change it features a black dad, white mom and a bi-racial child. Now that's breaking the box, completely and purposefully!
Obviously, not all brands can be as brutal and blunt as Benetton with their shockvertising strategy, stretched to the extreme with the provocative series titled "Unhate," showing political adversaries in a lip lock (one had Barrack Obama with Venezuela's Hugo Chavez!), but something the gamble pays off brilliantly well, although it's a risk that only big brands can take. Pushpinder Singh (alias Pushpi) of Saints & Warriors tried it ('Yeh To Bada Toing Hai') with Amul Macho campaign for men's underwear brand and although the campaign delivered the goods and made Amul Macho a known name in the Rs 2500 crore men's innerwear business, Pushpi got hauled up over coals by ASCI (Advertising Standards Council of India) on indecency count, and lost the account to Ogilvy India, although the loss was quickly made good with other key account. In advertising and media business, as we all know, any news is better than no news.
Unfortunately, big brands don't always show the nerve when it comes to taking big risks. They can, but they won't like to upset their carefully laid-out apple cart. With so much on stake, very few companies like Benetton PETA (People for Ethical Treatment of Animals) and Cheerios show the courage to be daring and different. This is a tad sad because advertising is not just about pretty pictures. It's also about reflecting and touching peoples' everyday lives.
Shockvertising can also be a brilliant strategy for new entrants into the market, as it was Amul Macho, but we regret to say that the underwear brand fell from the radar, when it unwittingly dismissed Pushpi. Ogilvy guys may be doing nice work for it, but niceties don't always work for small guys, at least not as noticeably and that's a pity.
Shockvertising however is a very common strategy used in social marketing and mobile marketing space, where you'd stumble upon plenty such campaigns against abortion, drinking, non-vegetarianism, racism, climate change and social inequality.
The credit for starting this trend however would always go to Oliviero Toscani, the creative director and photographer of the Benetton company. For 18-years he shook the world with his tactics that were meant not just as a sales strategy (which of course was the main goal, notwithstanding any claim to the contrary) but also helped people sit up and take notice of major social issues of equity. It utilizes topics connected with sex, pornography, surprise, disgust, fear as well as violence. Love them or hate them, but a shockvertising campaign can never leave you indifferent, and that's their game plan.
All in all, difficult as it may be to believe this, in advertising authenticity counts. If you are perceived as a honest, truthful brand, go right ahead and try and sound real, sincere, and genuine — there must not be any gaps between your intrinsic and perceived value. You can go for the jugular and try shockvertising. If people know you're being real, they will accept your message. Else, they cannot be deceived by rhetorical theatrics.