Best YouTube video advertisements of 2017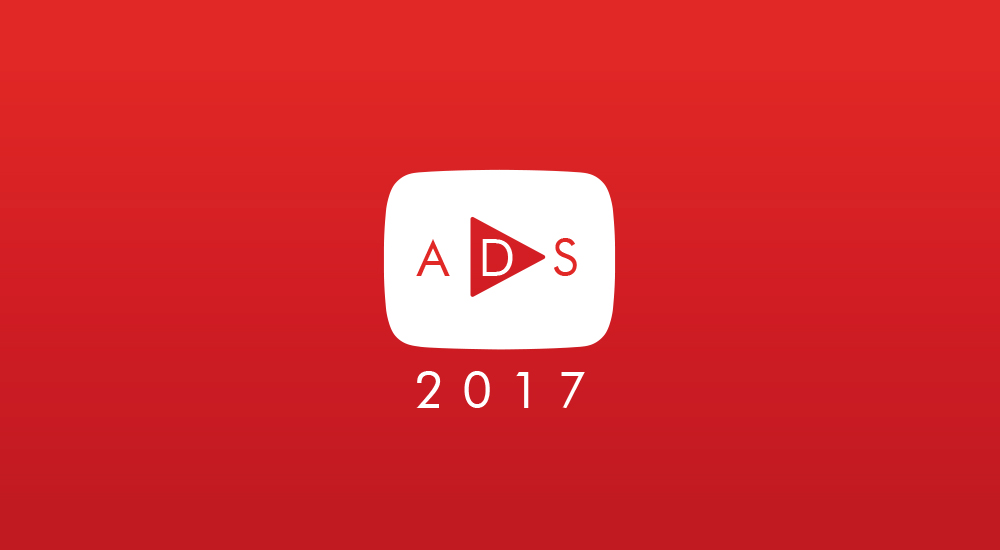 Advertisements need not always be about promoting products and brands. There are many that touch us through their messages, be it via humour, sorrow, or social awareness. In fact we see such ads every day; but we hardly realize.
As we enter into 2018, we wish to applaud the efforts put in by all those talented people in creating ads that have touched hearts. Here is a list of the most-watched Indian Video Advertisements that you can find on YouTube:
The Vicks #TouchOfCare Campaign by Procter & Gamble
This ad is about the true story of Gauri Sawant, a transgender, who has fought against all odds in raising the daughter she has adopted, Gayatri. As Gayatri explains the care that her mom has shown in bringing her up, you can't help but wonder if there are actually people like this in the mean world out there. Being a transgender doesn't stop Gauri from loving her daughter the way a mother should. Then why should she be denied the basic rights that are available to every citizen of India?
Burger King's Bullying Jr.
https://www.youtube.com/watch?v=mnKPEsbTo9s
Time and Again, Burger King, through its sheer ingenuity, has proved that the brand has a heart that is as big as its burger; maybe even bigger.This time it was to highlight the issue of bullying in its own outlet. A few guys were made to act as though they were bullying a teenager inside their restaurant. The other customers, who knew nothing about this act, ended up watching the scene, doing nothing. None of them came to the boy's rescue even when he was punched and pushed off his seat.
Then a staff member of Burger King did something unthinkable. He bullied and punched the Whopper Jr, every time a customer ordered it. Almost all of them reported it immediately. When asked he said he was just bullying the burger and it was not such a big deal. However, this was totally unacceptable to the customers.
"Had you seen me bullying this burger, would you have stood up and said something?"
One question the staff member asks an unsatisfied customer and it changes the entire attitude of the customers (at least a few of them) towards the bullying scene.
Unveiled on 31st March this three-and-a-half-minute long spot by Publicis Singapore went viral almost instantly. It is not just about the message; it is about the beliefs and values that are associated with the brand.
Mirinda's #ReleaseThePressure Ad
Mirinda ads have always been about promoting its drinks; but this time they tried their hand at something else. They came up with this short film that depicted the effects of exam pressure on teenagers. It was about a few teenagers writing letters to their parents talking about the problems they are facing because of the pressure that is put on them to prepare for their board exams. Released on 15th of February on YouTube, a few weeks away from board exams, this Shoojit Sarcar film not just created waves but would have surely made its impact on many parents, for good.
Recommended: How to Increase Youtube Video Views Like A Pro?
Brooke Bond Red Label's #TforTogetherness Ad
Another heart touching ad is Brooke Bond Red Label's #TforTogetherness ad. While capturing the loneliness of a woman who is suffering from Alzheimer's, it shows how care shown through a cup of tea can bring a smile to the person's face.
Saafkins #Giveher5 Ad
https://www.youtube.com/watch?v=vJNhqp4-z3g
This ad brings to light the plight of so many girls in remote areas of India who have to miss 5 days of school every month because of lack of proper sanitary protection. The affordable sanitary pad Saafkins can give her those 5 days back every month. While creating awareness about this social issue, this Saatchi & Saatchi ad also gives an opportunity for people to contribute towards changing lives.
Odds by Adidas
To create awareness about its new special edition item, Odds, Adidas chose to portray the story of Major DP Singh, a war hero and India's first blade-runner, who has run more than 18 marathons till date. While showing how difficult it is to manage on one leg, this Taproot India presentation emphasizes the fact that it possible to run against odds, if one makes up his mind.
Recommended: The Power of Super Short Commercials
MyHikeStory
The adverts of Hike have always been short, crisp and funny. They have followed the same trend in 2017 as well. With many innovative videos to showcase the features of their messenger, the brand continues to clock millions of viewers.
Samsung's #Dowhatyoucant Ad
https://www.youtube.com/watch?v=vEEVu4w5LTE
This one is surely about promoting a product; but in playful and inspiring way. Although VR is something that is very difficult to advertise, Samsung has found its way to promote its Gear VR handset through this ad. An ostrich (which is a flightless bird) is shown putting on a Gear VR handset and launching a flight simulator inside it. The flightless bird is then actually shown soaring above, while it's bemused companions watch from below. Although the concept is unthinkable it makes you agree with the tagline that reads, "We make what can't be made, so you can do what can't be done."
Volvo, "Moments"
https://www.youtube.com/watch?v=pjQt2lEZIXg
Of all the automotive ads of 2017, Volvo's XC60 ad is very eye-catching. Within three minutes, it sweeps through the entire lifetime of a woman, while highlighting the safety features of the car. The right story, the cinematic spot, and the connect – it is all there in this ad, which is why it has made it to the list of the top YouTube video ads of 2017. It rightly says, "Sometimes things that never happen can matter the most."
Indian Agencies have been creating campaigns like these for years now. But when it comes to creativity, 2017 takes the cake. Let us hope to see campaigns that are even better than these in 2018 and beyond.