Are You Giving Your Consumers an Apple?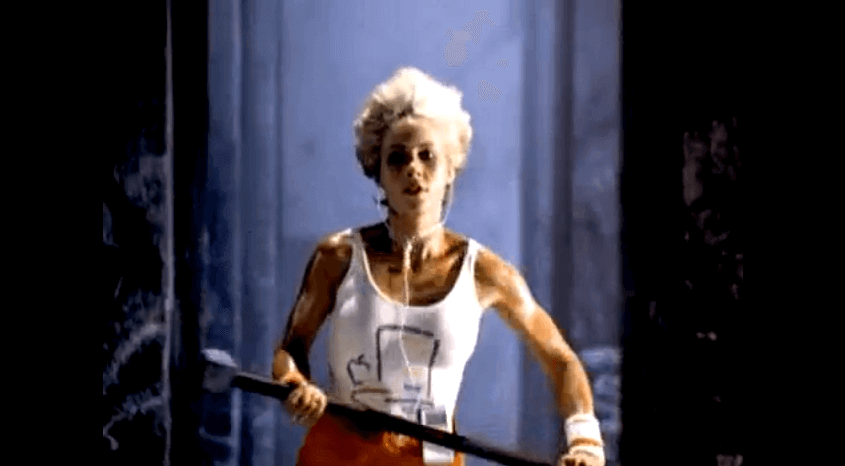 If pretty ads don't sell products, have you got your head wrapped around what does?
Surely, consumers don't rush out to buy a product after watching a brilliant TV commercial. The Chiat/Day's "1984" spot for Apple Computer to this day remains the most admired piece of advertisement but it got aired on T.V — just once!
Despite that, Apple products continue to sell and they do sell brilliantly well.
That's the power of a brand.
It's not sold on one TV commercial or a brilliant print ad. It's sold on rock-solid reputation of a brand – built through years of sustained efforts – and a series of concerted marketing efforts.
Steve Jobs said it best, "People don't know what they want until you give it to them."
The question is what did Apple give it to them?
I'd say it gave them products to die for.
That's why when a customer walks into our Litmus office – we give them the Litmus test, "Are you giving your customer an Apple?"
If not, maybe they should go back to the drawing board because any communication that we might do for them will fail, if their brand does not resonate some intrinsic need (articulated or unarticulated) of their target customer. No matter how brilliant your advertisement, it cannot deceive your customer. They know the true worth of your brand and as brand communicators our job is to communicate that worth through a campaign.
A campaign has an icon, an eye-popping visual, a tag line, a memorable jingle, some humor and a touch of mystique but eventually all these disparate, interesting elements must come together to revive the image of a brand! In other words, your communication must stand true to the core proposition. If it's a kids' brand, it must trigger their interest in a child-like manner. The communication must prod, tease or inspire them.
A classic example is the Digen Verma campaign for Parle Agrochemicals' mango drink Frooti. The brainchild of Everest Integrated Communications, Digen Verma campaign is regarded as one of the best teaser campaigns in India. And what was it about?
At a bus stop in Mumbai, the hoarding asked, "Will Digen Verma be in the next bus?" Outside a cinema hall, a handwritten scribble warned, 'Digen, your car is being towed' and outside at the parking lot almost all the cars had stickers on them declaring, 'Digen Verma was here.' In Simla, there were footmarks accompanied by the mysterious words 'Digen Verma was here' pasted all over.
The campaign set the rumour mill into an overdrive. "Who is this Digen Verma?' people wanted to know. Some thought it was for the launch of a new fashion label. Others thought Digen Verma was a philanthropist. Digen Verma aroused everyone's interest, but especially of teenagers, who were Frooti's main target group.
Even the recent campaign "Why Grow Up' that features Shah Rukh Khan strikes a right note, when the fruit drink is nurturing tall ambitions of penetrating the adult beverage market, dominated by the two cola majors. The message that it seeks to drives home here is slurping from a tetra pack is not uncool, if it can bring out the child in you.
To stand out tall and be remembered; to connect with your audience, your communication must be unconventional. It must pull at the heart strings; at times rip open your heart with power, energy or fear, causing you to pause and think, like the Nike ad did years ago with three simple words – "Just do it."
That sort of communication makes you say "wow!"
It's not by some strange coincidence that that sort of communications only happens once-in-a-while for an iconic brand that's already got a lot of emotions invested in it. Our business is so glamorous that going overboard with an idea is all too easy. But even the most creative advertising in the world is worthless if it misses the target; if it not conveys a simple thought.
Such a communication happens only when you, in your mind are clear about who you want to engage and when your brand is well-defined, well-differentiated and clearly understood by you, first and foremost. Only then can you craft a unique message for your customers. In branding, you cannot miss the woods for the trees and your marketing must inform your advertising plan. Everything must sync.
Also, in advertising, less is always more. President Abraham Lincoln's Gettysburg Address was made just once. Pandit Jawaharlal Nehru said those words – "At the stroke of the midnight hour, when the world sleeps, India will awake to life and freedom" – but it stopped millions in their tracks to listen. Like Lincoln or Nehru, Apple spoke once and thereafter, let its audience judge the full impact of what it was saying. This came in the last few seconds of the voice over: "On January 24th, Apple Computer will introduce Macintosh. And you'll see why 1984 won't be like 1984."
That sounds almost like a cliffhanger. Hold the attention but not giving the plot away. Something must be left for the viewer's imagination. Something must be left for the sequel.
Stay tuned…