Add Value to your Marketing – Keep your Customers Happy!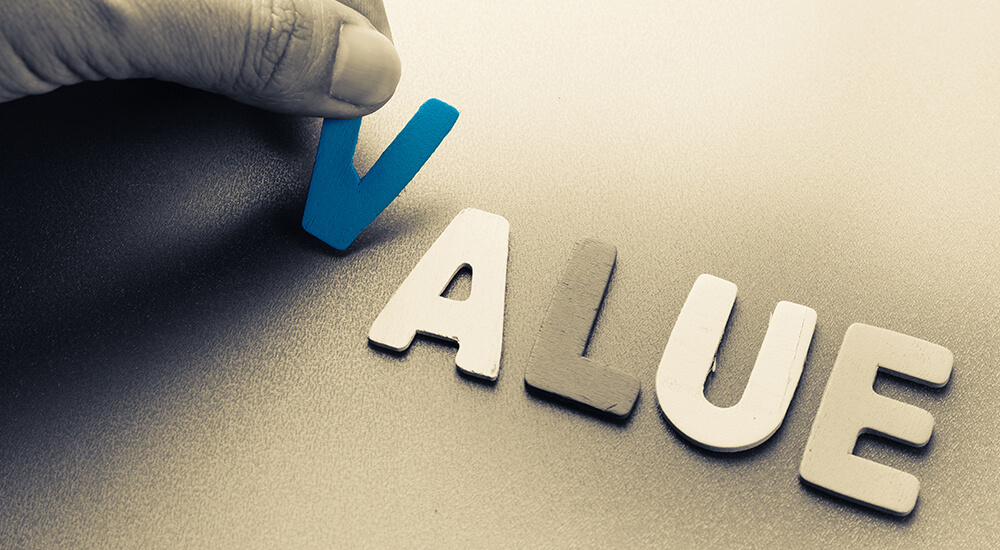 I have been going to a particular barber shop since 10 years now. However, when I went there for my haircut this weekend, I got a customer rewards card from my barber according to which I could avail one free haircut after 9 visits. It was a novel move; but effective enough to make sure customers kept returning to him.
By adopting these simple tactics to re-compensate your local clients you can create a whole lot of stickiness. These marketing tactics that add value are proven for success. Nevertheless, it is crucial to understand what creates value for customers.
Value is not always about money!
Before Coca-Cola launched its 8 ounce mini-cans, it had studied the trend where in customers were becoming more and more health conscious and were counting calories every time they consumed something.
The can wasn't in any way cheaper than the regular can when the per-ounce cost was considered. In fact you could save more money by buying a 12 ounce regular can. So why then did people agree to pay the same amount of money to get lesser quantity?
Coke did do its homework thoroughly. It found out that buying these mini-cans reduced the guilt that people felt while snacking. They didn't want to give up on their favorite snacks; however they were okay with consuming the same in smaller quantities.
It was for the same reason that Kraft came up with its mini snack packs of crackers, cookies and chips. It was their way to solve the problems of their customers, without losing out on their brand integrity. The product is the same…. it is just being sold in smaller portions.
There are two things you need to keep in mind while adding value to your marketing:
It should offer higher value to your customers
It shouldn't cost too much to you
In fact it can even be free for you as long as it gives your customers something that they want. It can be something that can enhance your product or service… a complimentary accessory that your customers can't do without….a gift coupon or a referral discount.
Stop Selling – Start Helping
No one wants to know how good your product or service is and what features you offer. Instead find out what your customers need and in what way your product or service can be of use to them.
You will have to focus on identifying their problems, finding ways to solve them, helping them overcome obstacles that come in their way and on enabling them to perform their jobs in a better way.
Unless you look at your business from the eyes of your customers, you will not be able to do this.
Customer Satisfaction Should be Your Main Aim
Lack of customer satisfaction is the main thing that keeps your customers from coming back to you. Every time you sell a product or offer a service, it is very important to obtain feedback from your customers to find out if they are satisfied.
Solicit customer feedback via regular surveys
Track the needs of your customers throughout their journey
Monitor the performance of your Brand in the market
This should put you in the right track to achieve absolute customer satisfaction.
Focus on enhancing customer experience
Offering memorable customer experiences will help you benefit immensely from positive online reviews, high retention rates and word-of-mouth referrals. This can help you build lasting relationships with your customers that go much more beyond sales.
Offer personalized service to your clients
Pay attention to every single detail
Address their concerns with a sense of urgency
The value that memorable customer experience can provide to your customers cannot be compared with anything else.
While any business can add value to its marketing strategy by offering its customers a little extra in the form of free guides, printable PDFs, special offers, promotions, company branded desktop calendars or diaries and other promotional materials, here are a few specific ways in which different kinds of business can offer value to their customers.
Automobile companies can add value in the form of extended warranties, prolonged service contracts, engine enhancements or custom-made accessory parts.
Electronic companies may offer headphones, mobile covers, rechargeable batteries, flash drives or digital alarm clocks.
Furniture companies may find it difficult to give out accessories for free. However, they can always offer interior decorating consultations.
Information Technology companies may add value by offering anti-virus software programs, service contracts, laptop bags and so on.
Educational institutions can offer free courses, online tutorials, guides, books or course materials
Garment companies can add value to their customers by offering accessories such as bags, pouches, sunglasses, scarves and pairs of socks.
You can think of many more things if you have a thorough understanding of your customer requirements and built your customer personas properly.
Adding value to your marketing is the only way you can improve your customer experience, increase their loyalties and stay ahead of your competition. If not you will only end up talking about yourself.
Even the most loyal of your customers wouldn't wish to hear what you are talking about yourself. Instead, they want to be listened to. Here are a few tips that can help you understand what you can do in order to add value to your marketing:
Invest in tools that enable you to track whatever your customers have been saying publicly
Make your presence felt on all social media platforms where your customers are present
Engage your customers into conversations that will tell you what they are looking for
Listen to what they have to say and try to understand them thoroughly. If in doubt ask them for clarifications
Show that you are concerned about their issues and would try your best to solve them.
Reply to their comments promptly and acknowledge their reviews
All this might sound a bit tough to you; but if you want to develop life-long relationships with your customers and stay in the market for as long as you wish, it is important that you create value that your customers will cherish the most.