A Call to Jaywalkers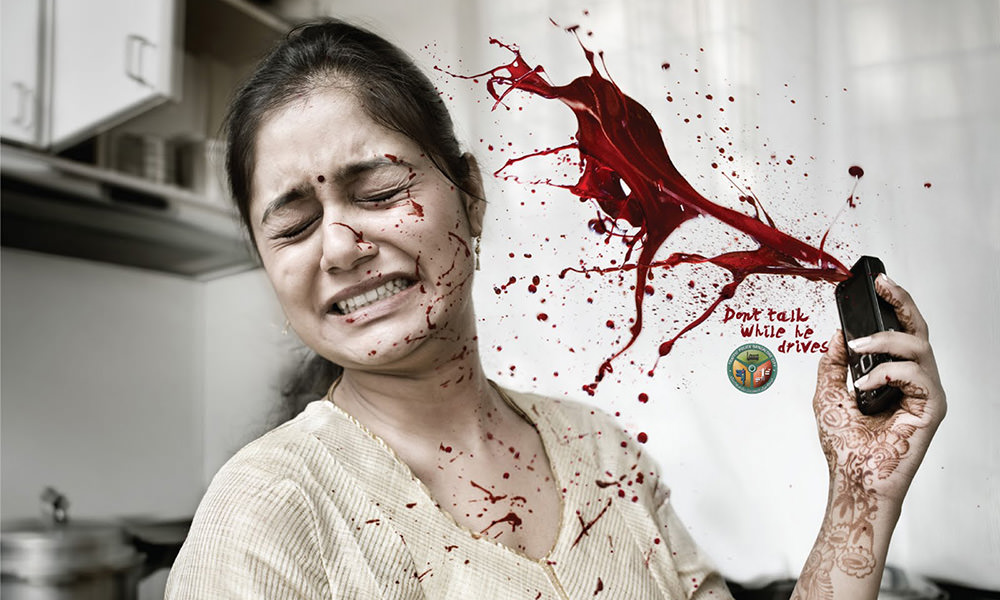 Advertising used to promote road safety must strike at the core
You may have come across a thousand print ads, hoardings and radio jingles issued by the Directorate of Advertising and Visual Publicity (DAVP) that are issued in public interest but they rarely, if ever touch our core.
These pieces of communication on road safety at times persuade or provoke, but generally, they leave us cold. Why? Because there is no true emotion reflected in them. Road safety is a big concern. Accidents happen all the time. Innocents get maimed or killed, so someone has to drive drivers' education, promote safety norms and besides government, advertising agencies and corporates can play a big role in that. They can do it in a manner that the crash-strapped DAVP can't; in a manner that the message gets delivered straight home to the target audience.
Here are some pieces of the best road safety ads hand-picked from across the world:
Bajaj Allianz General Insurance recently rolled out a video communication on YouTube 'Can you drive like your Dad?' The video streams with two kids aping the mannerisms of their respective dads, each claiming that his Dad drove the fastest on the road. One boasts his father drives at 150 kmph, without wearing a seat belt, while the second claims his drives at 200 kmph, even while talking on the phone. Caught in the heat of the moment, they begin to cycle at break neck speed and the obvious happens – they crash!  The insurance company's subtext reads: 'A play accident today can be a real one tomorrow. Make the roads safer for your children.'
This one has also gone viral.  It's based on a hypothetical story of an educated woman who resorts to prostitution to pay the medical bills of her comatose husband, who is battling for life after a serious road accident. He was drunk when he was driving. The film ends with the subtext: 'It's your family who'll pay the price. Don't drink and drive'.
Nothing can however beat the impact of the message delivered by O&M's seat belt crew – a bunch of transgenders at Mumbai's traffic lights. The TVC packs in a lot of good natured humor, no insults, no stereotypes and it works.
Here are a few hoarding samples that are just as effective: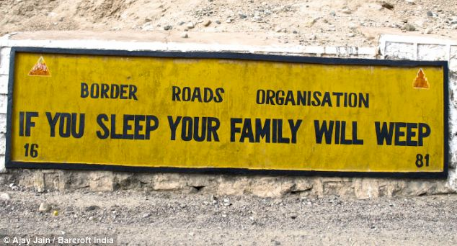 Then there is a rather blood-splattering, ghoulish print ad issued by Bangalore Traffic Police imploring wives and girlfriends to stop engaging their boyfriends/husbands in idle talk when they are driving!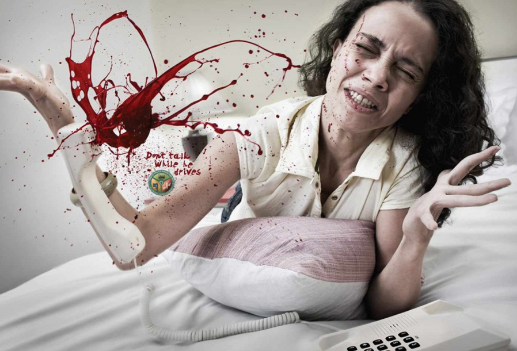 In another corner of the country, Kolkata Traffic Police used the Beatle's 'Abbey Road' cover in their road safety communication. The picture shows the iconic band's making a zebra crossing in a queue on north London's Abbey Road. The smart text reads: "If they can, why can't you?"
Incidentally, Kolkata's traffic police have released 40 hoardings in this series, all carrying the Beatles image to gently persuade jaywalkers from to making careless crossings.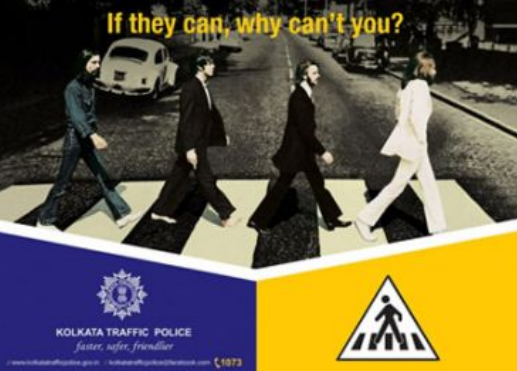 Since, road safety campaigns attempt to change behavior, they have to rattle and shake. They can also touch and transform.