5 marketing strategies for websites you can not miss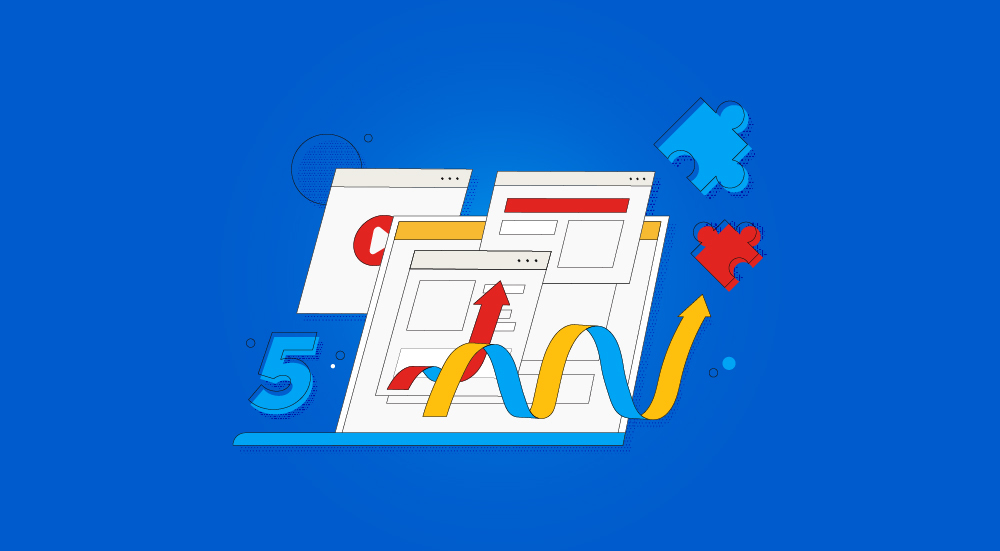 The mantra of a successful business has evolved, and there are so many businesses that are run through online platforms. As more and more consumers engage with brands online before making a purchase, the Internet has drastically changed the way most businesses build and promote their brands.
One marketing strategy might not work for all, and the constant upgrading or changing of strategies is the key to successful brand building and sales.
If you don't have an integrated marketing strategy for website in place that includes an effective website and SEO strategy, you should consider developing one, as you could be passing up valuable opportunities to reach out to and engage your leads online. Perhaps your website isn't equipped to handle the strategy you have in place.
A website is an excellent tool for marketing. It represents your company on the internet and is one of the most important digital marketing channels for increasing traffic and sales.
Every company that wishes to succeed online must have a well-defined website marketing strategy. This is no longer an option, but rather a "must-have" for businesses looking to thrive in today's highly competitive online market.
We've put together a step-by-step guide to developing an effective website marketing strategy for a brand.
What is a web marketing strategy?
The process of promoting a website on the Internet is known as "website marketing." It is one of the online marketing channels that you can use in your overall digital marketing strategy. The primary goal of a website marketing campaign is to increase the traffic or the number of people who visit a website.
A digital marketing strategy gives assess to specific goals that can be achieved through online channels. A well-executed digital marketing strategy can be difficult to measure in this era when many consumers transact business on their mobile devices.
In this context, it is critical to conduct an audit of an organization's media assets. From a macro perspective, this means that marketers must assess their organization's owned, paid, and earned media.
What are the 5 Types of web marketing strategies?
1. SEO Optimization 
After you've examined your current website and identified areas for improvement. It's time to make sure your website is search-engine friendly. Search engine optimization is the process of changing the design and content of your website to make it more appealing to search engines. As Google updates its search algorithm, best practices for search engine optimization are frequently changing or being added to. However, there are a few principles to keep in mind as you ensure your website is search engine optimized:
Keyword research, 
Content, 
On-page optimization, 
Link building 
There are numerous methods for constructing high-quality links. Overall, by improving your SEO, you can work to rank higher in search engines for relevant terms. This helps you to drive more relevant traffic back to the website for measurable results.
2. Content marketing 
What is content marketing?
When you promote a website online, you are essentially promoting your website's content, which is why it is referred to as "content marketing".
The primary goal of content marketing is to assist you in creating the type of content that will attract new users to your website and keep them engaged. To develop a good strategy, you must first conduct keyword research to determine which SEO keywords to target with your content.
Conduct a competitor analysis to determine what is working for your competitors. Analyze Google search results to determine what type of content Google prefers for your target keywords (content length, images or videos, and so on).
Once you've identified a list of topics/keywords, create a content marketing calendar that specifies when each piece of content will be published, who will write it, and how it will be promoted after it's published.
Companies that manage to maintain an ongoing content marketing campaign have a better chance of success, than companies that publish content on an as-needed basis.
3. Use social media to promote your website
Now that you have a steady flow of content, the next step is to begin promoting your website on various social networks.
Take the following steps:
Create social media accounts for your company
Your first step should be to create business pages on social networks that are relevant to your company. These are the networks that your prospective customers may use. Instagram, Facebook, Pinterest, Twitter, and LinkedIn are the most common platforms.
Build your social media profile
Next, ensure that your business pages are properly configured and that all information is filled in correctly.
Connect your website and social media accounts.
How to increase social media following?
Having a business page with no followers provides no benefits to your company. You must devote some time to locating and connecting with potential customers and influencers in your industry.
The quality of your posts determines your social media success. You must regularly source high-quality content for your social media networks. That is one of the most effective ways to capture your target audience's attention and build a brand online.
4. Use remarketing to entice visitors to return to your website
What is the Rule of 7?
It's an old marketing rule that a potential customer must see or hear an advertisement (or message) at least seven times before taking action to buy a product or service.
This holds true for internet marketing as well. This means that you need to get users to return to your website several times before they move on to the next step of your digital marketing funnel.
Publishing new content on a regular basis, as well as using social media marketing and email marketing, are all great ways to accomplish this, but there is one more highly effective method.
5. Measure, analyze and repeat.
No marketing strategy is complete unless it is properly monitored. Everything in the digital marketing world can be measured and analyzed, so it's critical to have the right tools and metrics in place.
In most cases, you can get the data you need from Google Analytics, so make sure you have it installed and properly configured on your website.
A website marketing tools campaign's most common goals are to:
Increase traffic to your website
Boost conversion (make sales, get new email subscribers, etc.).
These objectives should be tracked and analyzed in Google Analytics so that you can make the best decisions.
A website is a great tool to increase business and spread awareness about brands. However, you can't master all the arts, so it is better to hire a professional. A website marketing agency like Litmus Branding can help you achieve your desired business goals. We have a team of experts who build the marketing strategy for your brand from scratch to help you get the best results.