3 Essential Tips for Mobile Advertising Strategy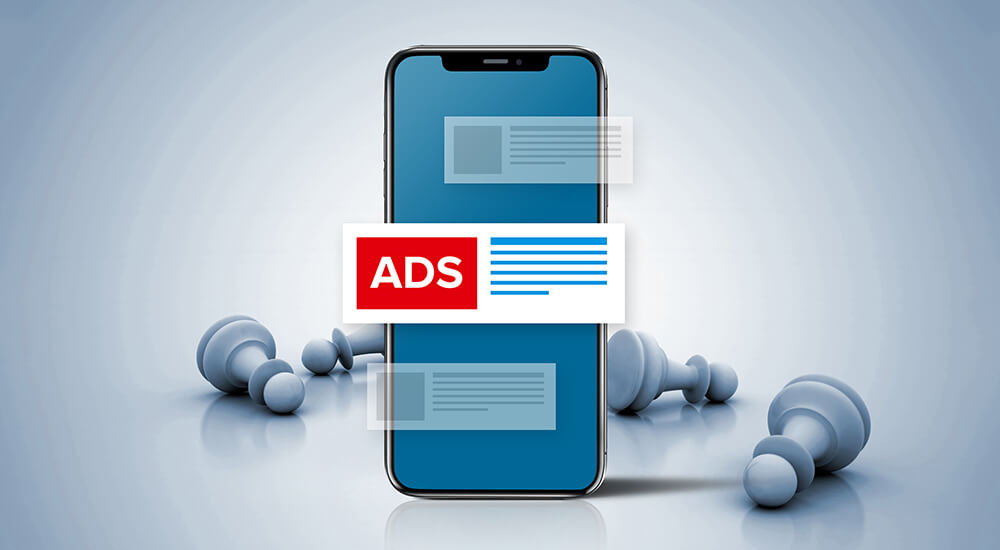 Five years from now every person living in India would be having a smartphone. 400 million people are already using smartphones in India.
This is exactly what Amitabh Kant, the Chief Executive of NITI Aayog said while he was addressing IAMAI's (Internet and Mobile Association of India) Indian Digital Summit.
If brands need to reach out to their audiences, they will have to focus their efforts on going mobile. As a brand, if you haven't yet prioritized your mobile marketing strategies, it is high time you start doing it.
As per the Wall Street Journal, over 50% of digital advertising is mobile today. In 2016 alone a sum of about $36.6 billion was spent on mobile ads.
The best part about mobile advertising is that it comes with a high rate of conversion. In fact as per Forbes, the average smartphone conversion rates are 64% higher than that of desktop that too only for ecommerce.
With the right mobile advertising strategy in place, you can start pushing calls to your business through your mobile ads. However, you will have to focus on getting to the top of the search results page since very few results would be visible on the mobile screen.
Irrespective of the type of mobile advertising strategy you want to adopt, here are a few common elements that you should consider:
Expectations of Your Target Audience
Mobile advertising is not about what you want your target audience to do. It is about what best you can do to help them out in their endeavor. Obviously for this, you will have to first understand what exactly they expect from you. By tracking the ways in which your customers interact with your brand, you can understand what actually interests them. You may have to carefully observe and analyze their behavior to recognize their preferences. Your aim should be to provide them an enriched customer experience so that they engage with your brand, again and again.
Objective You want to Achieve
What is the action that you want your users to take upon watching your mobile ad?
Do you want to drive traffic to your website?
Are you looking at creating awareness about your brand or product?
Are you trying to drive sales?
By answering these questions you will understand the kind of approach you will have to adopt while devising a mobile advertising strategy.
The Content for the Mobile Ad
The content that you include in your mobile ad has to be useful and interesting enough for your audience to click on the Call to Action. You may want to keep in mind, your consumer's stage of journey, before displaying the ad.
By having a clear understanding of the needs of your audiences, you can choose the right mobile SEO keywords that will help you show up on the top of the search results pages so as to increase your chances of conversions.
Once, all of the above-mentioned things you understand, your next step is to select the best mobile marketing channel to reach your target audience.
Let us discuss which marketing channels you should consider for your mobile advertising plan.
Google Mobile AdvertisingFor Local Market:"Near me" searches have seen a growth of 200% last year with 82% smartphone users using Google Search to explore local businesses.

If you want to show up in these local "Near Me" searches, you will have to use relevant target keywords and run mobile ads for your target areas.

For instance, if you are a pizza restaurant, you may want to target keywords such as "margarita pizza near me," "pizza near me," pizza restaurant near me," or any other variation relevant to your business.

You can use tools such as KWFinder and Google AdWords to do your keyword research.

Through Google mobile advertising, you can grab your customers while they are on the go. You can be there where it counts, providing your potential customers the information that they need to make their decision, in real time.

You could even direct them to your stores so that they can make their purchases.

Furthermore, you could use retargeting mobile advertising to up-sell or cross-sell products to your existing customers. Over time, such strategies help you in enhancing customer experience and increasing their brand loyalty.

For National Market:

Google Webmasters is a great tool to gain insights about your target audience, whether you want to target national or the international market. You can even generate leads using Google Webmasters. This is how you can do it:

You will have to open up the New Google Search Console view that has been rolled out recently. Under the 'Performance' section, select the "Mobile' Device. You should be seeing something like this:

Under the 'Position' Tab, you should be able to see the ranking of your website for various queries, in an ascending order.

You know that you can see only a few search results on the top part of your mobile screen. So, it would be better to look for search queries that rank between 6 and 20 and then filter out the ones you want your target audience to see.

So, what is it about targeting search queries between 6 and 20?

…because this is where you will appear to your target audience! Also, it is these ranks that search engines consider as relevant to target audience.

You can also choose the ranks between 11 and 20; but you may not be visible to all your prospects.

Message Extensions for Google AdWordsThis is an ad extension that allows your prospect to message you directly from the Search Engine Result Pages. And in case you figure out a way to resolve the queries of your prospects in real time, you will be able to significantly increase your click-through rates.WordStream could manage to increase their average CTR of Mobile ads by 50% by including message extensions for their Managed Services Clients. Click here for a detailed article that will tell you how to use Message Extensions for your business.

You can even think about running a mobile wallet campaign to see how your audiences respond to your mobile offers. Regardless of what channel you choose to reach out to your audience, you can always support your efforts with Google mobile advertising.

You can choose from a variety of ads such as mobile search ads, mobile display ads, and video ads to achieve your objective. These can also help you in retargeting mobile advertising.

Facebook AdvertisingAs per Zephoria, the users who actively use Facebook on their mobiles on a daily basis totaled up to 1.15 billion in December 2016. This is an increase of 23% compared to the previous year. That's the kind of audience you can reach through Facebook Advertising.Further, there is something called 'Audience Insights' that will give you useful information about your target audience. Take a look at this image to get a fair idea about this amazing feature of Facebook.

Using this tool you will be able to determine your target audience and get information about their relevant activities.

For instance, you will know the gender and age group of the audience that is interested in your Facebook page. You will understand the categories that they prefer and the activities they engage with. You will also be able to check out the location they come from.

Using this information, you could brainstorm with your team and come up with some of the best Facebook mobile ad campaigns to engage your target audience. You could also use this information while running your ads on Google AdWords.
While having a responsive or mobile-friendly website is crucial for mobile advertising, you can also think about getting a mobile app developed for your brand. This can help you personalize your interactions with your customers, thereby increasing their loyalty to your brand.
There are different types of mobile advertising strategies you can adopt. While including a phone number in your mobile ad is one way of reaching out to your customers, there are also other strategies such as providing incentives through your ads, personalizing the content of your ads, and pairing your ads with social media.
Marketers are trying out more and more ways to reach out to their audience and keep them engaged. Mobile advertising is one very effective way for them to target their customers depending upon where they are located.
Not only do innovative ways of creating mobile ads benefit companies by increasing conversions, they also improve customer experiences by offering them the content that fits their needs. The wide range of tools, options and capabilities that the mobile platform provides help brands in retargeting mobile advertising by enabling them to recognize the unique preferences and purchasing behaviors of their customers.
The expansion of the platform for mobile advertising is not going to stop – at least not in the near future. If you want to make the most out of the enormous opportunities that lie right there at your fingertips, you will have to consistently improve upon your mobile advertising strategies as per the changing preferences of your target audience. So, do you think you are up to it?